Onaolapo Soleye, ex-Finance Minister dies four days after 90th birthday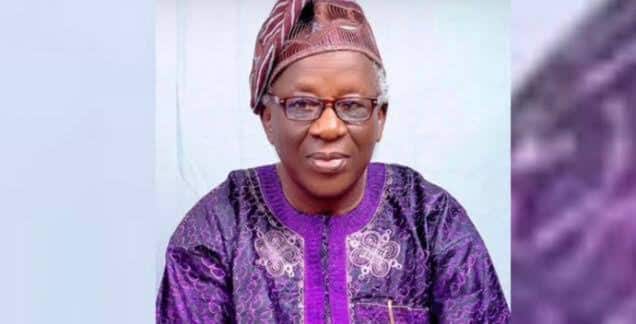 Nigeria has lost one of its eminent public servants, Dr. Onaolapo Olusegun Soleye, who served as the Minister of Finance from 1984 to 1985.
He died on Wednesday, November 15, 2023, at the age of 90, just four days after celebrating his birthday with his family and friends.
Dr. Soleye was a distinguished economist and administrator, who held various positions in the old Western region and Ogun State.
He was the Commissioner for Lands, Trade, Industry and Commerce in Ogun State from 1979 to 1983, and later the Commissioner for Finance from 1983 to 1984.
He was appointed as the Minister of Finance by the military regime of General Muhammadu Buhari in 1984, and oversaw the implementation of the Structural Adjustment Programme (SAP) in Nigeria.
Dr. Soleye was praised by his colleagues and protégés for his integrity, professionalism and mentorship. One of his adopted sons, Dr. Gbenga Adeoye, described him as a "faultless record" in a press release last week. He said Dr. Soleye was a "mentor, father and friend" who taught him the values of hard work, honesty and service.