Ondo Governor, Akeredolu, sacks deputy's media aides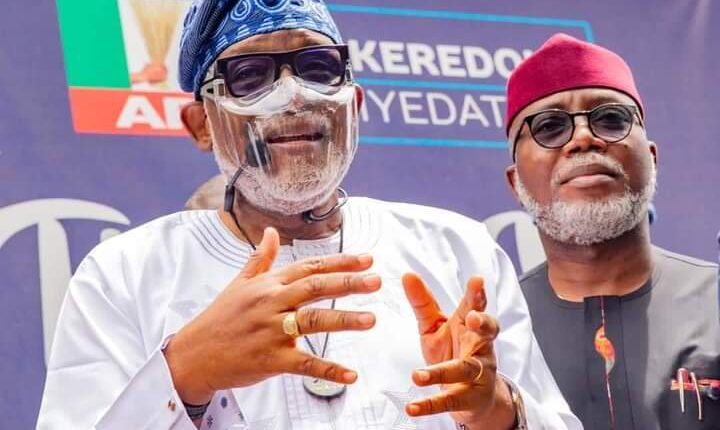 Ondo State Governor Rotimi Akeredolu has sacked all media aides attached to his Deputy, Lucky Aiyedatiwa.
This was contained in a statement signed by the Chief Press Secretary to the Governor, Richard Olatunde, which was made available to our correspondent.
Akeredolu had recently returned to the country from Germany where he was on medical leave, taking over the helms of the affairs of the state from Aiyedatiwa who was acting governor.
In the statement, the deputy governor's press crew was also disbanded.
The statement read, "All media aides appointed by the Ondo State Governor, Arakunrin Oluwarotimi Akeredolu, SAN, CON, and seconded to the office of the deputy Governor, have been relieved of their appointments with immediate effect.
"The affected aides include: Press Secretary to the Governor, Kenneth Odusola; Special Assistant to Governor (New Media) Okunniga Oladipupo; and Special Assistant to the Governor (Photography) Abayomi Samson Adefolalu.
"They are to submit all government properties in their possession to the Acting Permanent Secretary, Office of the deputy Governor.
"Similarly, the Press Crew attached to the office of the deputy governor has been disbanded.
"Consequently, all members of the Press Crew are to report back to their various ministries and stations.
"Equally, the ministry of Information and Orientation is directed to provide adequate coverage for the activities of the deputy's governor office henceforth."