Ooni commissions shopping centre, 2.5km road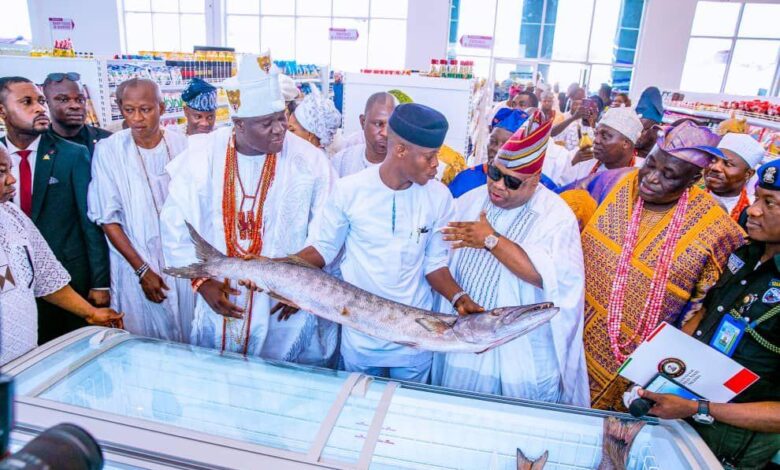 By Deborah Oladejo, Osogbo
Ooni of Ife, Oba Adeyeye Enitan Ogunwusi, Ojaja 11 has called on government at all levels to pay adequate attention to youth development in the country.
Oba Ogunwusi, who spoke at the grand opening ceremony of a shopping centre he built at Abere, Ede, Osun State named OjajaMore, noted that youths play significant roles in the development of any nation.
The monarch who said he built the shop to engage youths and reduce unemployment appreciated them for their contribution to the development of the state.
The Ooni disclosed that plans were on top gear to extend the retail outlet to all the states in Nigeria, assuring that more youth would be employed to reduce poverty index in the country.
He said: "My sole focus is to engage the Nigerian youths productively as we groom them to take leadership positions. They must start somewhere and that is why I am giving them OjajaMore as the platform, it is beyond mere buying and selling.
"Beyond grooming young minds and serious minded youths in retail business, this initiative will offer over 100,000 direct and indirect employments to our youths across the country, thereby contributing in no small means to human development and capacity building. That's my target."
Oba Ogunwusi also said he rehabilitated the 2.5 kilometer road from the Osun State government secretariat roundabout down to OjajaMore and installed solar-powered streetlights for the neighborhood.
Speaking at the event, Governor Ademola Adeleke who commended the monarch for the edifice, promised to use everything within his reach to bring development to the state.
"The infrastructure here is a challenge to government and I want to assure the entire public that the lesson has been taken. Development should not be left to the government alone, we all must take a cue from this investment," Adeleke said.