OPINION: Abdulrahman's cabinet list and the clear signal of PDP defectors,By Tunde Adesoji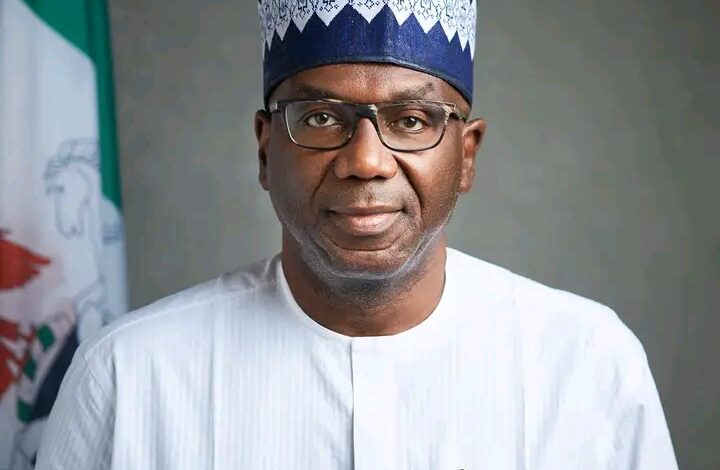 There is no gain saying that the recent announcement of Commissioner nominees in Kwara State have been greeted with instructive and meaningful write-ups in the media and social media platforms especially the education background, experience and expertise of the nominees vis-a-vis how they can contribute to the advancement of our dear state.
However, a shallow and apparently sponsored write-up that has found its way into the media space is that of one Kolere Ayeola from Igbaja, Ifelodun Local Government Area of Kwara State.
Instead of dwelling on the rich profiles of the Commissioner nominees and how they will make a formidable team with His Excellency Governor AbdulRahman AbdulRazaq to take Kwara to the next level, the writer 'fraudulently' chose to attack and blackmail high profile politicians who defected from the sinking Peoples Democratic Party (PDP) to the ruling All Progressives Congress (APC), before and after the 2023 general elections.
The writer, Mr Kolere Ayeola appears to be living in the past as politics nowadays is beyond mediocre write-ups,cheap blackmail and petty stories about decampees.
Contrary to your (sponsored) opinion that the former PDP members defected to seek appointments in the ruling APC, this allegation is definitely a figment of your imagination.
Any right thinking individual will know that prominent politicians like, Hon. Wahab Issa, Alhaji Yekeen Yeketi, Hon. Hassan Oyeleke, Alh. Usman Bibire Ajape, Otunba Taiwo Joseph, Alhaji Razak Lawal, Alhaji Saadu Alanamu among others are definitely not likely to seek for the position of Commissioner in the state.
The afore listed politicians and others did not quit the sinking PDP for personal gains in the APC but largely due to arrogance, deceit, autocratic leadership, usage of candidates nomination to settle family scores and frustration that they have endured from your expired Leader, overtime.
The writer should also be reminded that defecting from one party to another is never a crime. Perhaps Mr Ayeola should be reminded that his leader once defected from the PDP to the APC and from the APC back to the PDP unfortunately he returned to the party with his bad luck losing fatally in 2019 and 2023!
Rather than boring the people of Kwara with his shallow sponsored write-up, Mr Ayeola should be concerned why prominent politicians like Hon Yinka Aluko, Hon. Hassan Gegele, Alhaji Bibire Ajape, Otunba Olabode Oyedepo (Bode Deway), Hon.Hassan Oyeleke, Chief Segun Olawoyin, Hon. Gani Cook Olododo, Hon. Ahman Patigi, Hon. Dauda Lata, Hon. Folake Aminat, Ope Saraki, Hon. Aisha Patigi, Sen. Ahmed Ahmed, Sen. Suleiman Ajibola, Hon. Bamidele Aluko and Otunba Taiwo Joseph among others have ditched your expired Leader.
Towards the end of Mr Ayeola's write-up, he tried to curry sympathy for his apparent paymaster and the PDP but Kwarans have found out the truth and we can no longer condone the arrogance, autocratic attitude and consistent deceit from your leader.
There is no doubt that Kwarans fervently believe in the leadership of Governor AbdulRahman AbdulRazaq and never are we going to say yes to your expired Leader in our dear state.
Perhaps Mr Ayeola should take lessons from fellow PDP writer, one AbdulSalam Ajibola from Adewole Ward, Ilorin West Local Government of the state.
Adesoji writes from Oke-Ode, lfelodun Local Government Area of Kwara State.