Heroes of presidential election tribunal verdict, By Kola Amzat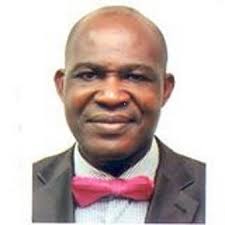 After about five months of palpable apprehension within the nation political sphere following titanic legal battles at Presidential Election Petition Tribunal (PEPT), the Tribunal eventually gave its landmark verdict late hours on Sept 06, 2023 affirming the victory of Asiwaju Bola Ahmed Tinubu (GCFR), as the President, Commander-In-Chief of Armed Forces, Federal Republic of Nigeria, as previously declared by Independent National Electoral Commission (INEC).
The Tribunal judgment might have come and gone, but, there were unforgettable dramatis personae and institutions that prominently featured in the entire episode from the beginning to the end, and history would not be kind to us if we refused to acknowledge the wonderful role played by each party in stout defense of our cherished democratic governance.
We have the most-involved Independent National Electoral Commission (INEC) that was continually brutalized and harassed by the reactionary forces and their agents for committing no offence whatsoever, other than dutifully and studiously carrying out their jobs as enshrined in the constitution.
The opposition groups deployed to unhorse the body, very destructive propaganda machinery, never known in the history of democracy in this country with a view to turning the populace against them, particularly Professor Mahmood Yakoob who they wickedly and carelessly alleged to have compromised the electoral process.
But, it's instructive to note that the INEC team withstood the pressure, stood their ground, and remained unyielding, unperturbed and un-waivered against all odds, while the travails lasted.
Despite all the threats to life particularly to their topmost officials, INEC team were dominant at PEPT throughout their sittings, with their audacious & undiluted submissions that significantly assisted in the judgment declared.
With the turnout of event, it's crystal clear that the uncompromising Professor of political science and his team have been thoroughly vindicated.
Meanwhile, the Judiciary were not spared of the continual tongue lash by Obidient and Atikulated groups. As soon as the opposition parties' confirmed that the result declared by INEC wasn't favorable, they organized series of Press Conferences to assure Nigerians that they've resolved to cast their loins with PEPT, where they expected justice would be served.
In fact, they expressed implicit confidence and trust in the capacity of the Tribunal and Third Arm of government for expected turn around.
But, not quite long after this declaration of hope, they started to sing a new song and in a twinkle of an eye, they beginning lampooning the Tribunal, making it a punching bag; heating it left, right and center.
They accused the Chief Justice of the Federation (CJN) of hobnobbing with the president. Indeed, they alleged an interactive session between the two, at an undisclosed venue in London.
The wild allegation later turned out to be a blatant lie and concocted falsehood. As at the time they mischievously pictured CJN with the president abroad, the eminent Jurist was indeed within the shores of Nigeria.
They also accused some prominent top hierarchy of ruling party of engaging in negotiating high-octane bribe deals with Justices of Appeal Court with a view to perverse course of justice. The allegation was also later discovered to be a wild goose chase, as well as figment of their imagination.
But, the major victim of barrage of assaults and attacks from opposition groups was President Tinubu himself, who at a point might have resolved to develop a very thick skin to accommodate all the attacks.
In fact, President Tinubu began his 'battering' from political adversaries very early in the presidential electioneering campaigns. From the opposition groups, he had a lot to contend with.
He was accused of certificate scandal. Precisely, they rolled out well-orchestrated propaganda machinery, that the president never attended Chicago University. But, the Chicago University Authority came out severally and stoutly too, to always defend their own, even at a point, availing the public the Transcript of academic results of the ex-Lagos State governor while at the prestigious American University.
They also alleged that he was a drug dealer and that indeed, specific sum of proceeds of drug deal to the tune of $460,000 was confiscated from him by the United State Security Authority. But, the concerned American Authority declared severally that, as far as they're concerned, curtains have long been drawn on that case.
The agents of darkness didn't limit their 'hunt him down at all cost project' only to the above attempts to hoodwink the populace in believing the falsehood, they were resolute in following Tinubu campaign team to all the campaign grounds.
And, this they did in grand style!
While at campaign grounds, they dedicated a team purposely to be manipulating every speech of the president to be appearing incoherent, blurred and sorts of embarrassment to the generality of Nigerians. And, indeed they were achieving this objective with the negative deployment of ICT.
They didn't stop at this! They were mischievously painting the picture of Asiwaju Tinubu as a character who was incapacitated, physically and emotionally troubled.
Today, the pertinent question here is: Where are all the incoherence of the president they're hoodwinking Nigerians to believe? Where is the physical incapacitation and emotional disorder they made spirited efforts to manipulate Nigerians to see?
Darkness only endure for a specific period when light makes commanding appearance!
Lies of decades disappear as soon as truth surfaces!
It's pertinent to note that, over the last 5 months Nigerians have encountered a president that has not only hit the ground running, he has also been totally alive to state duties despite the quantum of schedules.
It's in public domain that since his inauguration, the president has been doggedly working into the late nights with the sole focus of delivering the dividends of democracy to long-suffering Nigerians as early as possible.
For the records, President Tinubu had made four (4) foreign business trips. He's been to France on the letter of invite from President Emman Macron to interact with global political and business leaders. Nigerians were conscious of the tremendous benefits that accrued to the nation from this international trip.
The President thereafter attended African Congress Union, where far reaching decisions as it concerns the entire continent were taking, alongside other prominent African Head of States.
Earlier, Tinubu had registered a dominant presence in ECOWAS meeting where he emerged as Chairman, ECOWAS Heads of States.
The president's business visit to India on the invite of the President of that country, his fourth trip abroad, since inauguration is about rounding up with already manifolds of achievements accruing in form of international intervention funding to various facets of the nation developments.
Tinubu hasn't visited Germany, London, or any other country whatsoever for any medical check-up, however intense or mild, since he ascended power.
Through the sheer grace of Almighty God, he's been able to repel all brickbats, arsenals and political weapons thrown at him to derail his journey to fulfillment of destiny.
By the judgment of the PEPT, it's safe to conclude that President Tinubu has come, saw and conquered.
The entire nation is most thankful to the crack legal team of APC and the president, led by Chief Wole Olanipekun (SAN), the legal icon & luminary and unarguably one of the brightest legal minds that this country has ever produced, alongside Chief Lateef Fagbemi (SAN), Chief Niyi Akintola (SAN) and other eminent Lawyers, also of Senior Advocate Status, for their impressive and awesome outings at PEPT.
They were very distinguished in all their submissions during PEPT sessions, tearing apart all evidences of opposition parties' Lawyers and rendering them absolutely inconsequential as PEPT verdict has depicted.
The eminent and highly revered team of APC and the president's Lawyers are already assured of a golden chapter in the Nigerian book of democracy for their patriotism, relentlessness and courage in staking their professional reputation in stoutly defending our fledgling democracy, against all odds.
Meanwhile, the authentic heroes of PEPT verdict are the long suffering Nigerian people, especially those 8.7 million political faithful, who braced all the hurdles and defied all odds of threats to life, propaganda at its zenith, and continual & sustained harassments on the social media platforms by the political vampires, to swarm the polling booths to cast their votes for their beloved, trusted & tested, mercurial and visionary ex-Lagos state governor, President Bola Ahmed Tinubu.
What would have been their profits & benefits for toiling so much at enthroning the president of their choice, if the agents of darkness and reactionary forces had been allowed to have their ways at the Presidential Election Tribunal?
Now that PEPT has given its verdict, which is very detailed, extremely comprehensive and widely applauded by all democratic movements within the country and around the world, we hope the opposition members would allow sleeping dog to lie peacefully, by collaborating with the president in his quest to bring forth a new and prosperous Nigeria, that would be a delight to all, within and across the frontiers.
As I draw the curtain on this Piece, it's germane to remind the opposition parties that further attempts on their parts to test the resolve of the Judiciary in this particular case, perhaps at Supreme Court will only subject them to further public opprobrium, condemnation and ridicule.
Time for them to heed advice from all & sundry in order to avoid self-destruct is now!
Kola AMZAT (FCA, FCIB),
LAGOS BASED FINANCIAL CONSULTANT,
09077509348.
Kola AMZAT (FCA, FCIB, CTP, MBA) Lagos Based Financial Consultant
09077509348.