Nigeria hour of glory beckons, By Kola Amzat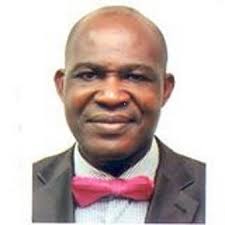 Since the turn of 4th Republic in 1999, this is the first time that very accomplished political leaders, tested & trusted, with track records of impressive political antecedents, are emerging as the heads of the nation's executive and legislative arms of government.
May be, the country would have found its footing long time ago with this set of political icons with admirable skills set, if military junta have not been truncating our democratic order.
From May 29, 2023, Asiwaju Bola Tinubu is due to commence his reign as the 16th President, Federal Republic of Nigeria, technically leading the executive team in the unfolding dispensation. Nigerians and the global community are hopeful that his tenure will be eventful, prosperous, fruitful, action-parked and would cause a paradigm shift in all facets of developments in Nigeria, nay Sub-Saharan African.
Even though, this seems a high expectation, but, if his past political score card is anything to go by, it would be difficult to fault the optimists and believers. Indeed, the illustrious political juggernaut has a very rich political antecedents to flaunt.
He was a very prominent figure of the then political group that ensured MKO Abiola's victory during the 1993 presidential election. Tragically, the mandate was brutally annulled by IBB led military government. In-fact, he was a distinguished Senator of the Federal Republic in that dispensation. Nigerians vividly recall that Tinubu conceded senate presidency to Iyorchia Ayu to pave way for the expected Abiola presidency.
In the ensuing struggles that followed the annulment, Tinubu was at the forefront of the titanic battle, both home and abroad for the restoration of Abiola mandate. He was a key member of that patriotic and uncompromising socio-political movement-NADECO, providing logistics and funding to actualize the restoration.
Even though, the military junta and their cohorts refused to buckle under immense pressure from international community and various political movements at home to de-annul the mandate, they were nonetheless forced to hand over power & authority to democratically elected government in 1999 through the relentless struggles coordinated and spearheaded by NADECO.
Meanwhile, 1999 general elections heralded the emergence of Bola Tinubu as Lagos state governor. His reign of 8 years brought glamour, new dimension, prosperity, landmark growth & development to the state of excellence. Without any shadow of doubt, Tinubu changed the face of Lagos with purposeful and impressive governance.
He re-engineered, repositioned and restructured the state civil service to the point that it became attractive to professionals in diverse fields. He reset the mentality of a typical civil servant from that traditional lay-about, routine-centric and dogmatic-oriented to that of modern day entrepreneur, with all eyes for business.
Tinubu created 37 LCDAs from the existing 20 Local Government Councils. It's that awesome and fantastic initiatives that has propelled the emergence of many cities within Lagos mega city. The thriving cities of Ikorodu, Lekki-Ajah, Iruu, Ikate, Alimosho, Agege, Amuwo Odofin/Festac/Ojoo, Apapa, Epe, Ketu/Ojota, Surulere, Epe etc are all direct products of tremendous work on-going at Local Council Development Authorities (LCDAs) created by Tinubu, against all odds.
During his reign as state executive, the enigmatic politician fashioned out a Developmental Blue Print that has ensured that successive administrations don't veer away from the set standards of growth and development of the state. This is what has necessitated consistency in the governance of the state of excellence since the turn of 4th Republic in 1999.
In-fact, any successive governor who makes covert or overt attempts to significantly remodel the blue print immediately incurs the wrath and fury of the state's Governing Advisory Council (GAC) comprising eminent political leaders and key stakeholders in the state, because they are all involve in the overall administration of the state. It's instructive that no state across the federation has enjoyed this type of incredible consistency in governance.
It's already in the public domain that Tinubu through sheer professional insight and financial proficiency, ingeniously moved the state IGR from N600 millions he met it, to about N8 billions before he vacated. But, what Nigerians are oblivious of, is the legacy of developmental agenda he left behind that has exponentially jerked up the state IGR to about N50 billions on monthly basis, a development that has continually ensures the financial autonomy of the state.
Before Tinubu regime berthed, Lagos Bar Beach was a monster, always terrorizing the wealthy residents of Victoria Island and environs anytime it rains, so much that most of them abandoned their palatial homes and thriving businesses. With tales of sadness coming from the residents every year, the illustrious politician bravely and courageously moved, partnering with construction giants around the globe and tamed the beach, converting it to Atlantic City.
Instructively, what has a beginning must have an end; Tinubu purposeful and difficult-to-forget tenure came to a glorious end in Lagos in 2007 and shortly after, he moved ahead to play politics at the federal level. In the course of his political adventures at the centre, he encountered Major General Buhari (rtd) who had fruitlessly contested presidential elections for 12 years and about to draw curtains on his political aspirations. In his moment of frustration, Tinubu affirmed to him that, there exists a strong possibility for him to become the nation president if their parties could merge together with other fringe progressive groups across the country. General Buhari conceded. The rest is history!
Buhari emerged as President, Federal Republic of Nigeria after the merger and he's now on the threshold of rounding up his second term in office on May 29, 2023 when Bola Tinubu will take over baton of the nation leadership from him.
Within the last eight years of the incumbent president tenure, the president-elect has remained the rallying point and key political figure for the party faithful across the length and breadth of the country. He has significantly involved himself in constituting national assembly leadership on two electoral cycles, a development aimed at ensuring ease of policies implementation of federal government. He has also in the past be at the forefront of navigating the party through turbulent and very difficult times.
In Tinubu, Nigerian people are assured of a leader with comprehensive knowledge and deep insight of the general developments across the country. We expect him to deploy this advantage to address all knotty challenges the country is presently battling with. The political master's decisiveness, independent state of mind and swiftness in decision making is widely acknowledged. In-fact, Pa Bisi Akande, a close confidant reported that the political strategist could be very brutal when a critical decision is to be taken. The expectant nation is hopeful that Tinubu would bring these attributes to bear on the affairs of the country.
Tinubu's astuteness and appreciable knowledge of economy, socio-political issues, and infrastructural insight, as well as admirable connection and contact with global business and political leaders are also expected to put in good stead to run the affairs of the most populous black nation across the globe.
Meanwhile, also expected to berth at the national assembly from June 13, 2023 is Akpabio senate presidency. Technically, the former governor of Akwa Ibom State is expected to double as chairman of national assembly, as well as the leader of legislative arm of government in the new dispensation. What an awesome combination his leadership of legislative arm would be with Asiwaju Tinubu's leading the executive team!
Distinguished Senator Godswill Obot Akpabio has a very remarkable and memorable past in public services. Without doubt, the ebullient Akwa Ibom senator has registered his foot prints in the sands of public offices he has bestrode.
The former minister of Niger Delta ministry responded to call to serve in the public office when he was appointed as Commissioner for petroleum and natural resources by Governor Victor Attah in year 2002. Before year 2006 came to a close, on account of his dexterity, he was at different times seconded to be in charge of other key ministries in the state-Local Government & Chieftaincy Affairs, as well as Lands & Housing.
Following his remarkable performances in the aforementioned offices, the people of the state found him worthy of being elected as state governor in 2007. Thereafter, they collectively returned him to office for the second term after awesome outings that left the people of the Akwa Ibom in the state of awe.
During his 8 years in office, Akpabio caused unprecedented transformation in all the nooks & crannies of the state, a development that earned him appellation of "uncommon governor"
He constructed the best stadium in West Africa sub-region in Uyo, the state capital. He ensured the functionality of Victor Attah Airport that he met at site clearing level. He provided lighting system in all the strategic locations of the state. The former senate minority leader constructed an amazing runways in Victor Attah International Airport, considered to be longest in Nigerian aviation industry.
The uncommon governor engaged Julius Berger, a construction giant to deploy pipe jacking/micro tunneling technology to draw curtains on the menace of flooding that had hitherto ravaged the entire state. Akpabio sunk several billions of Naira in roads construction linking the nooks & crannies of the state and flyovers of global standard in the strategic locations in the state.
After his 8 years tenure as governor, the Akwa Ibom political stalwart got elected into the red chamber of national assembly in 2015 after which he became senate minority leader. He resigned to join APC in 2018 after which he was appointed Federal Minister of Niger Delta Ministry.
His achievements in the ministry includes the completion and commission of of 13 & 8 storey building as the NDDC headquarters, completion and commissioning of 52 projects in Niger Delta region, 77 roads construction already completed, over 1000 bed space built for UniUyo, electrification project in several communities within Niger Delta Region with particular reference to Ilaje Ese-Odo, Bayelsa, Delta states communities, Land reclamation/Erosion control works at Nsit Attai LGA, Akwa Ibom state, mini water works at Ikot Effiong and other communities in Rivers and Cross River states.
Hon (Dr) Tajudeen Abass, a three term parliamentarian from Zaria federal constituencies in Kaduna state being packaged for Speaker Office, 10th House of Representatives is also a trusted and tested hand in the green chamber with remarkable records of accomplishments.
Till date, the widely loved lawmaker is reported to have sponsored over 90 bills with as many as 21 been assented to by the president. That's a fantastic feat for a lawmaker who has been privileged to serve at different times in the last 8 years of his stint at the Red Chamber as the Chairman of Land & Transport committee, Vice Chairman, Legislative Complaint committee, Committee members of Finance, Special Duties, as well as Public Procurement committee.
That's the profile of men of honor, dignity, immense accomplishments and unusual feats this writer has labored to chronicle.
With them in the saddle especially, Asiwaju Bola Tinubu who would directly be in charge of steering the ship and direct the cause the nation from May 29, 2023, why shouldn't the Nigerians erupt in joy? Why shouldn't we hope for the restoration of lost grounds? Why shouldn't generality of Nigerians hope for recouping the PDP years of locusts, cankerworms and palmerworms? Those years when $2.1 billion was mindlessly distributed by Sambo Dasuki to key PDP stalwarts! Those years when PDP leadership hierarchy shared $16 billion of nation resources without looking back! The years that Diezani Madueke, super Minister was treating the nation Treasury as personal fiefdom, removing billion of Naira at will for frivolities and mundane items!
Obviously, a new glorious era beckons. Tinubu is poised to turn the fortunes of this country around. The global political and business leaders have acknowledged this. This is why they are fallen over each other to cultivate the president-elect and his government.
Tinubu, with the collaboration of Akpabio led national assembly is committed to reengineer and reposition our economy. The agricultural and solid minerals sector would be restructured and recreated to cause genuine diversification of our economy from oil & gas.
NNPC and Oil & gas sector would be made to perform the key role expected of them. Bunkering challenges would be attacked relentlessly. Tinubu is set to reset the nation Refinery to work. Niger Delta Region would start playing its role as truly, the treasury base of nation.
The President-elect is set to cause a paradigm shift in our educational sector, perhaps commencing from comprehensive restructuring of curriculum development. Graduands of our Universities would be made to embrace new mentality of entrepreneurship and self-reliance.
With Tinubu in charge, infrastructural facilities-Power, Roads, Ports, Aviation, and Medical are poised to perform the role they are established for.
Teeming population of youths would be productively engaged. We're confident that there are diverse avenues government would create to accommodate them-ICT hubs, entertainment hubs and sport initiatives.
The civil servants at the federal level are poised to be made to embrace new cultures and ethos of entrepreneurship. Contractors of government would be made to execute to the letter, the contracts awarded them.
Nigeria will work with Tinubu in charge and with the collaboration of the legislative arm of government. The country would be productive, prosperous, and ultimately achieve its divine purpose. It's safe to submit that Nigeria hour of glory has come and we all need to joyfully embrace it.
Kola AMZAT (FCA)
LAGOS BASED FINANCIAL CONSULTANT,
09077509348
Kola AMZAT (FCA, FCIB, CTP, MBA) Lagos Based Financial Consultant
09077509348.