Opinion: Tasks before Tinubu Presidency, By Kola Amzat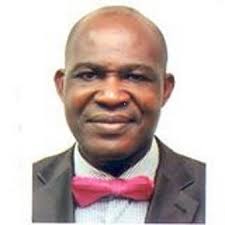 As Nigeria moves into the most crucial and defining state of the 2023 general elections, it's increasingly becoming clearer where the pendulum of victory would likely swings particularly, the presidential election.
With the strong momentum that APC presidential candidate, Bola Tinubu presently has across the country, it would be preposterous and less-imaginative for anyone to still harbor negative thought that he won't be the next occupier of Aso Presidential Villa after the election.
With tidal wave of supports in North West Geo-political zone, (a key determinant region in any presidential election in Nigeria) being spearheaded by all APC governors in the zone, Tinubu obviously remains the candidate to beat in that segment of the country. Even in Sokoto state where a PDP governor is in control, Senator Aliyu Wammako has almost empty PDP tank of support in favor of APC candidate.
In the North East zone, the political domain of the main opposition candidate, Atiku Abubakar, the APC candidate has established an incredible and unfathomable support base in Bornu, Gombe, Yobe, Bauchi and even in Taraba states, so much that he has suddenly shoots out as the leading candidate in the region.
It's the same political development in the North Central zone where the governors of Nassarawa, Kogi, Niger, Kwara and Plateau have mobilized to the tilt and still mobilizing APC teeming faithful for the APC candidate.
And of course, there is no gainsaid the fact that Tinubu political imperial status in the whole South West Geo-political zone remains unrivalled. Indeed, it's projected that he will comfortably sweep the polls in all the nooks & crannies of Yoruba land.
The icing on the cake is the widespread sympathy of G5 otherwise known as Integrity governors have for the APC presidential candidate, a development that may anytime from now culminate into their formal declaration for his presidency project. The implications of this is that South South and South East are also joining the fray.
With the aforementioned developments expected to come into fruition, the centre-piece of this write-up is therefore to be proactive in putting across the tasks that should constitute immediate priority of the new government.
There is urgent need to rekindle the light of unity and togetherness that has long disappeared in our national life. There is no pretense whatsoever that the country is sharply divided along ethnic, religious and ideological lines. Nigeria is a country prodigiously endowed, but this awful development has continues to halt our quest for development, as well as stagnating us as a nation in all aspects. We're confident that Tinubu as a bridge-builder of repute, with quantum of friendship he has built over the years amongst all cadres across the nation would find solution to this militating challenge.
By the provisions of 1999 Constitution as amended, Nigerian should be running a federal system of government, but all indications point to the fact that the governance system in place is indeed a unitary system. The governors running the 36 federating units have over the years failed to appreciate that they're the Chief Executive Officers (CEOs) of their various states and that it's incumbent on them to continually initiate and develop strategic initiatives to generate funds within their jurisdictions and combine this with their monthly allocations from FAAC accounts, to fund various developmental projects, as well as tackling other socio-political and economic problems in their states, instead of running caps in hands to central government every now and then. Asiwaju Tinubu government must endeavor to develop new set of governors with capacity, resourcefulness, discerning minds, organizational skills and zeal to collaborate with the federal government to unearth the country's potentials in all the nooks & crannies and deploy it for the prosperity and development of the country in general. This is surest path for Nigeria to grow faster.
Developed countries around the world are having new set of Entrepreneurs within 25-40 years age bracket. Indeed, this is the current norms & traditions in Asian countries. It's instructive to note that the biggest and most prosperous companies today in American are Facebook, Instagram, Twitter, You-tube, all products of digital initiatives. Obviously, this is not beyond Nigeria especially with the daring, adventurous and digital savvy teeming youths population the country is presently blessed. The challenge is therefore for Asiwaju Tinubu government to invest massively in the digital economy with the sole objective of building new set of digital entrepreneurs therefrom. With the Iconic politician wide contacts around the world, it won't be too much of a challenge to his government to collaborate with the best in this field across the globe to ensuring that Nigeria produces her own version of digital entrepreneurs. This is one key aspect to nation diversification efforts.
It's also apparent that despite abundant deposit of solid minerals in diverse forms in our land, the sector has contributed very little to the country treasury over years. In-fact, greater percentage of revenues that ought to be accruing to federation accounts are finding their ways into private accounts. The challenge is therefore for Tinubu presidency to streamline and harmonize the activity in this sector with a view to ensuring that humongous revenues accruable from the sector is routed only to the FAAC accounts. Government must also be prepared to deploy the same template she's adopting to manage the oil & gas sector with necessary administrative structure that would significantly curtail sharp practices therein.
President Buhari government has indeed registered his foot sprints in the sands of infrastructural developments in the country- rail, roads, ports and aviation. But, we're confident Tinubu would move this fantastic initiatives to the another level through increased investments by constructing more roads and rails, as well as completing those that are in various stages of completion. It's indeed of immediate concern for agricultural produce to be seamlessly move from their locations of harvest to commercial cities, as well as various ports for exports. With ex-Lagos state governor achieving this, the cycle of economic diversification would have been almost completed.
One major challenge that has dogged the nation path towards industrialization, as well as halted the entrepreneurial initiatives of Nigerians particularly small & medium scales in all facets is electricity distribution. Over the years, it's been one hydra-headed challenge that has killed Nigerians and their businesses. But, it's time for the nation to see off this by frontally confronted it head on. We're assured that if Tinubu could overpower and battled to submission the gigantic problems he encountered while presiding over Lagos, including taming the Atlantic Ocean and converted it into Eko Atlantic City, it won't be too difficult to tame the problems of electricity generation and distribution.
Nigerian foreign policy must be revisited. It's germane that it's should be henceforth carve out in a way and manner that would ensure our nation takes her very pre-eminent place in Africa. Nigeria remains the most populous nation in the entire black race with population of more than 220 million. It's not just the number; it's a population of diverse, very resourceful, hardworking, diligent, adventurous, resilience and very ubiquitous people. It's therefore an auspicious time that the nation deploys the population as strength to take dominance and control the black race, particularly African continent. With that number, nothing should be happening without Nigeria absolute knowledge. We must be the reference point in Africa. At all times, we must be in the know of happenings & developments within African. We must be the rallying point for Africa. The superpowers mustn't venture into any enterprise in the continent without first contacting Nigeria. In the international fora, we must be the mouth piece of Africa. Presently, it's doubtful if this is so. This is an immediate task for Asiwaju Tinubu government. We don't have any iota of doubt that he has the reach, global contacts, capacity, zeal, wits, confidence, charisma, wisdom and discerning mind to ensuring this comes to fruition.
And mention must be made of the nation manufacturing sector which has almost gone into extinction, except for the very few that have shown incredible doggedness, courage and sheer ingenuity to remain in business. Before, in Lagos were bubbling and very prosperous Ikeja, Ilupeju, Apapa, Agbara, even Ikorodu Industrial Estates. We also had plethora of Textiles manufacturing companies in Kano. There were some in Ibadan, Onitsha, Aba etc. Most of them have gone. The challenge is for Asiwaju Tinubu to bring them back. With significant improvement in electricity distribution, a host of tax related incentives, infrastructural renewals and CBN relevant policy on imported raw materials, as well as tightening policy on importation of finished goods, we are confident that Tinubu could cause a miracle in this sector.
Insecurity in unimaginable dimension has ravaged our land, causing death of thousands of patriots and wanton damage of public and private properties. Even though, President Buhari has done his best in curtailing the challenge, this writer is sure that Asiwaju Tinubu presidency would roll out combined military and political strategies to address it.
This piece would not be completed if we don't touch the issue of over bloated federal civil service with its attendant collateral damage on Nigeria match to growth and development. It's instructive to note that successive administrations have continually by pass Oronsanye report that recommended the harmonization and restructuring of civil service. This writer is of strong conviction that Asiwaju Tinubu has the wherewithal to ensure that appropriate measures are taken in this regard.
Nigeria has a date to keep with destiny. It's a country with unimaginable potentials. Indeed, very few countries are as blessed as our dear nation. But, it may be difficult for her potentials to be fulfilled if we don't have visionary men of purpose with tested & trusted capacity to drive her renaissance. I therefore passionately implore Nigerians across the country to ensure Tinubu presidency comes to manifestation.
Kola AMZAT (FCA, FCIB)
LAGOS BASED FINANCIAL CONSULTANT,
09077509348
Kola AMZAT (FCA, FCIB, CTP, MBA) Lagos Based Financial Consultant
09077509348.