Ortom criticises presidency over blame for killings in Benue State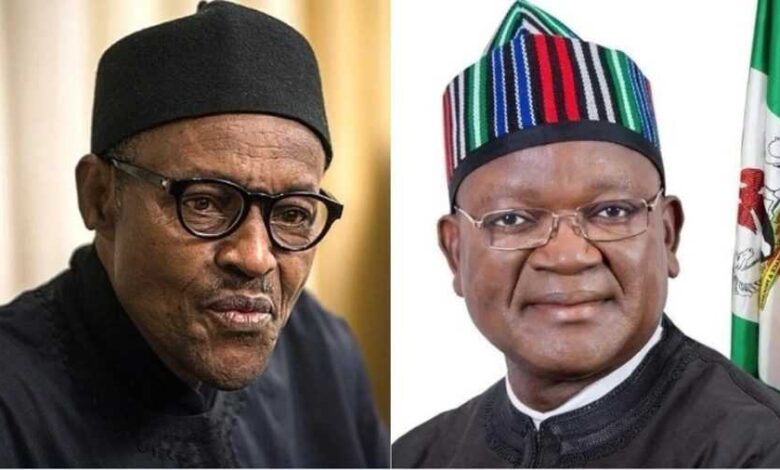 Benue State Governor, Samuel Ortom, has criticized the presidency for accusing his administration of being responsible for the spate of killings in the state.
For months, the state has been in the news over violent attacks by suspected bandits on its residents.
On Wednesday, the presidency claimed that Ortom should be blamed for the killings, alleging that he rejected interventions from President Muhammadu Buhari to address the situation.
In response, Ortom described the presidency's assertion as a futile attempt to twist events and history.
In a statement signed by his Chief Press Secretary, Nathaniel Ikyur, the governor accused President Buhari of failing to secure the country, particularly Benue State.
Ortom also claimed that the president has repeatedly ignored his pleas to intervene in the incessant invasion of Benue State by Fulani militias.
"The Presidency's statement is an insult to the people of Benue State, including those killed and butchered children, the maimed, raped and abused women, and the over two million people living under squalid conditions in Nigeria's largest Internally Displaced Camps in the state," the statement read.
Ortom further alleged that the Buhari-led administration has been against him since he signed a law banning open grazing of livestock in the state in 2017.
According to the governor, his administration has been subjected to coordinated media attacks, probes, freezing of state accounts, and other punitive measures aimed at frustrating and crippling his government.
"Benue people are well aware that Governor Ortom has been a target of the Buhari presidency since 2017 when he boldly signed a law banning open grazing of livestock in the state," the statement said.
The governor's statement also accused the presidency of prioritizing cows over human lives and making the animals urinate on the graves of those massacred in Benue and other parts of the country.