Osinbajo honours invitation by US Ivy school, University of Pennsylvania, to deliver special lecture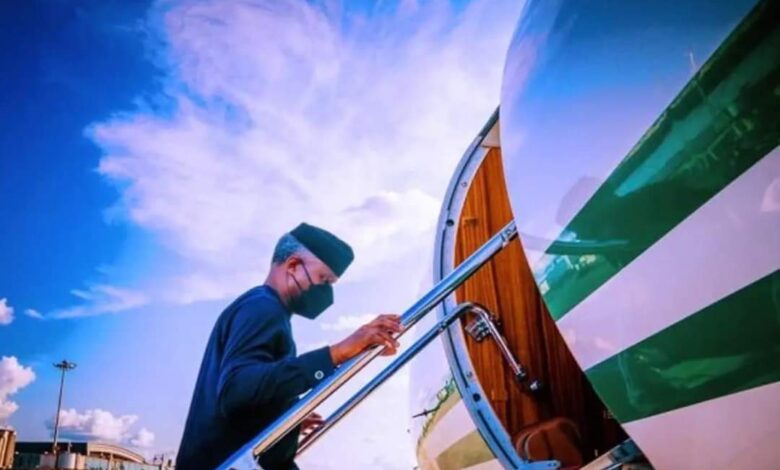 Vice President Yemi Osinbajo, SAN will on Saturday depart Nigeria for the United States of America where he is scheduled to deliver a Special Lecture at the University of Pennsylvania, UPenn in Philadelphia.
UPenn which is one of the eight private universities known as the Ivy League in the United States was initially established in 1740 as a charity school. It was later transformed into an academy in 1751 by Benjamin Franklin, a future founding father of the United States, who also served as the first president of the Board of Trustees of the University.
The Vice President's lecture on Monday will be themed around Climate Change and a Just Transition, and is hosted by the University's Center for Africana Studies.
It was founded through the merger of the Afro-American Studies Program and the Center for the Study of Black Literature and Culture at the University of Pennsylvania in 2015. The Center is hosting the Vice President's Special Lecture in partnership with other faculties of the University such as PennCarey Law, Perry World House, Wharton Business School, Coalition for Equity and Opportunity and Perelman School of Medicine.
Besides the lecture, the VP will also participate in an interactive session with students and faculty coordinated by Prof. Wale Adebanwi, Presidential Penn Compact Professor of Africana Studies at the University of Pennsylvania.
Prof. Osinbajo, a leading voice and strong advocate for a Just Energy Transition for Africa and the developing world, is currently spearheading efforts aimed at creating the African Carbon Market as one of the pathways of a just and sustainable transition.
Prof. Osinbajo is expected back in Abuja right after his engagements in Philadelphia at the University of Pennsylvania.