Osinbajo in condolence visit to Shehu Malami's family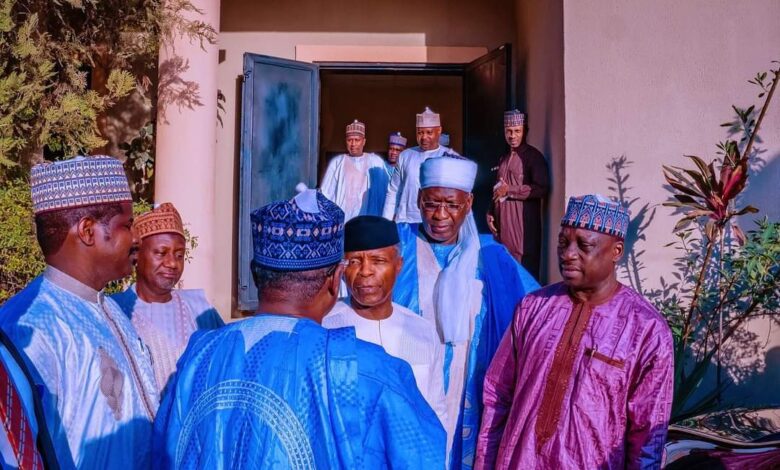 The Vice President, Professor Yemi Osinbajo has described the late Ambassador Shehu Malami, former Nigeria's envoy to South Africa as a father figure to him.
Ambassador Malami died in Cairo, Egypt on Monday at the age of 85. The deceased was a Sokoto Prince who contested to be Sultan of Sokoto in 1988 alongside late Sultan Ibrahim Dasuki.
Osinbajo, on a condolence visit to the family of the late Ambassador, described his death as a great loss to the country, Sokoto State and his family.
The Vice President recalled many hours of discussion on many national and economic issues with the deceased, saying that late Malami was a man of vast and deep experience on wide range of local and international issues.
Osinbajo said: "The passing of our Dear Alhaji Shehu Malami, Yarman Sokoto, Sarkin Sudan is a great loss not just to this illustrious family but to Sokoto State and Nigeria.
"He was a father to me and he and I spent several hours on different occasions, discussing the nation, commerce, and the economy. He was a man of deep and vast experience – member of the International Advisory Board of the World Economic Forum, one of the founders of Ecobank, director, Standard Chattered Bank etc. But above all, he was a patriot, a decent man, and a man of great integrity.
"I pray that God will bless his memory, and his family and comfort us all."