Osinbajo urges politically active youth to connect with rural peers for political change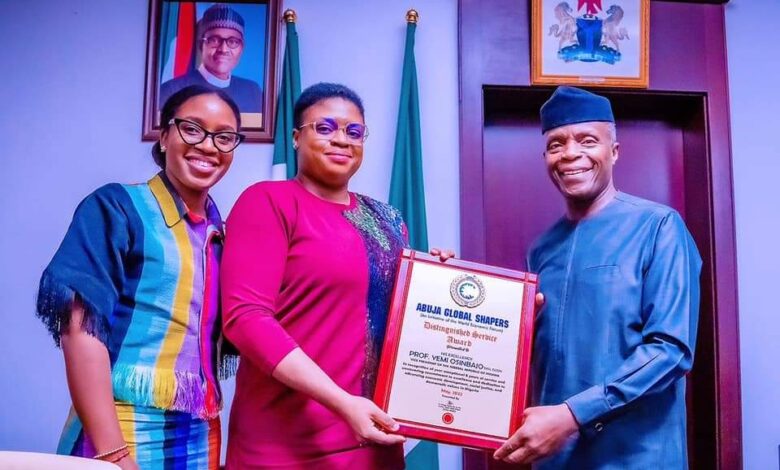 Vice President Yemi Osinbajo has called on politically active young Nigerians to reach out to their peers in rural areas, to secure victory for their preferred candidates in elective public positions.
Osinbajo made the call while interacting with young Nigerians from the Global Shapers Community, Abuja Hub during a courtesy visit to the Presidential Villa.
"The vast majority of people who are called youths in Nigeria are disprivileged, they are not people like yourselves," said Osinbajo.
He stressed that connecting with colleagues in semi-urban and rural areas will be crucial in fixing the missing link in youth participation in Nigerian politics.
"Knowledgeable young Nigerians must reach out further to build bridges with their colleagues in rural areas who are not as privileged and exposed as themselves," Osinbajo added.
The Vice President also reiterated his passion for public service, noting that ease of doing business is akin to ease of living in Nigeria.
"You cannot have ease of doing business in a country where there is no access to electricity or good roads," he said.
In response to the Vice President's remarks, the group commended Osinbajo for his efforts in supporting young Nigerians.
"You have an army of young people behind you," said one member of the community.
"We are ready to support the government and contribute our quota towards the development of our country."