Osun multi- billion Naira infrastructure plan complies with procurement laws – Alimi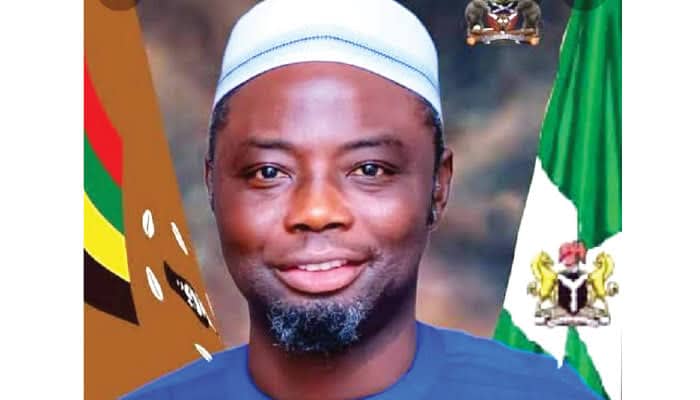 Commissioner for Information and Public Enlightenment, in Osun State, Kolapo Alimi, has affirmed that the recently unveiled multi-billion naira infrastructure plan of the State Government has strong sustainability components alongside strong adherence to due process and procurement laws.
Speaking while hosting the leadership of Coalition for Good Governance (C4GG) in his office, Alimi explained that the Ademola Adeleke-led government complied with provisions of the law in the design and the ongoing implementation of the infra plan, noting that no procurement law is violated.
He said, "Permit me to clarify that all projects listed in the plan were subjected to due process requirements. We invite the public to note that before the unveiling of the plan, the Ministry of Works has been implementing some intervention programmes across the state using direct labour.
"Those projects listed by Mr Governor are not covered by those intervention programmes. The infra plans are contractual projects whose advertisements for bid submissions are already published in compliance with due process.
"The public is also informed that the state has a supplementary budget preparatory to the submission of the 2024 appropriation proposals to the House of Assembly by Mr Governor. My point is that nothing is being done outside the law in line with Mr Governor's mantra of due process, rule of law and fear of God.
"It is also important to at this point urge any group or individuals to seek more information if they so wish by applying the Freedom of Information Act. This administration is committed to free flow of information under an open governance model.
"We want to reiterate that the multi-billion naira infra plan is to be executed without loans from financial institutions. We affirm as the State Chairman of the PDP had said that the fund will come from savings, blockage of revenue leakages, expanded revenue base, refunds from federation accounts and reduction of the cost of governance. The plan is sustainable with a multiplier effect on the state economy.
"On behalf of Mr Governor and his entire cabinet, we thank Osun people home and abroad for the overwhelming approval of the infra plan. We also commend fellow Nigerians who appreciated the ingenuity and innovative thinking of the state government.
"To ensure delivery as planned, Mr Governor will soon inaugurate a monitoring team composed of individuals from the media and the civil society. This is to ensure value for money and quality assurance."
Earlier, the Coordinator of the C4GG, Tayo Adegbemile, said the group was at the Commissioner's office to brief the State Government on its ongoing survey and monitoring of the state of governance in Osun state.
"During the Ipade Imole, we submitted a monitoring report to Mr Governor. We are now on the second phase. We are conducting a statewide survey ahead of the one year anniversary of the Adeleke administration", Adegbemile said.