Osun PDP backs Adeleke on stance against electoral violence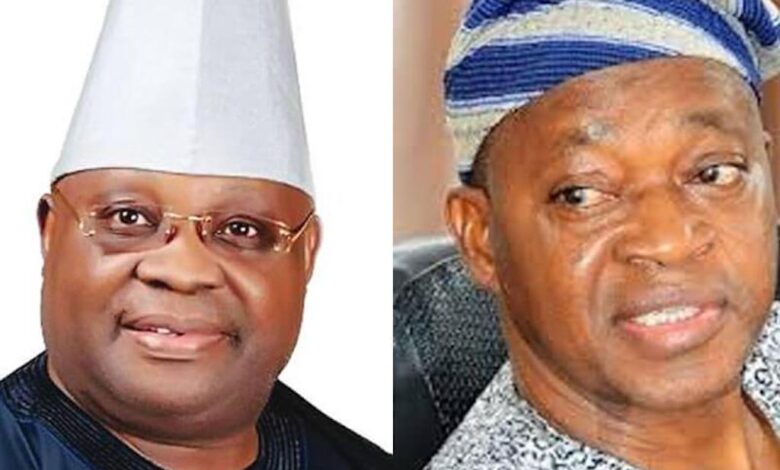 Osun State chapter of the Peoples Democratic Party (PDP) has commended the Governor Ademola Adeleke for taking a firm stance against violence in the build up to the general election.
The PDP in a statement by its Caretaker Chairman, Dr Akindele Adekunle, on Sunday, dismissed as empty and lacking any basis the attempt by the APC to blame it for the rise in violence in the state, saying the people of the state are well aware of the violence inclination of former governor Adegboyega Oyetola and his party.
Akindele said Osun State was peaceful until recently when the return of Oyetola give rise to occurrence of violence in the state, noting that it is well aware of the plot by the APC to unsettle the administration of Governor Adeleke.
"Under Oyetola, violence was the order of the day as violent actors like Asiri Eniba and Rashidi Oko Ilu under the direct command of the former governor and his party unleashed terror on the people of Osun State. In a viral video that could still be obtained on the internet, Rashidi Oko Ilu boasted of killing people without consequence because Oyetola has his back,.
"That should tell you how bad things were under Oyetola in term of violence. Upon his exit from office following the rejection by the people, the state returned to the path of peace, but that is now being threatened with Oyetola's return to the state, which we have come to find out was deliberate," the statement said.
The PDP however warned that the people of Osun state will not tolerate Oyetola's desperation to throw the state into chaos, declaring full support for Governor Adeleke to keep Osun state peaceful and safe.
"Let Oyetola and his gang know that Osun people spoke loudly on July 16 2022, by overwhelmingly electing Senator Ademola Adeleke as their governor," he noted.