Osun set to hold education summit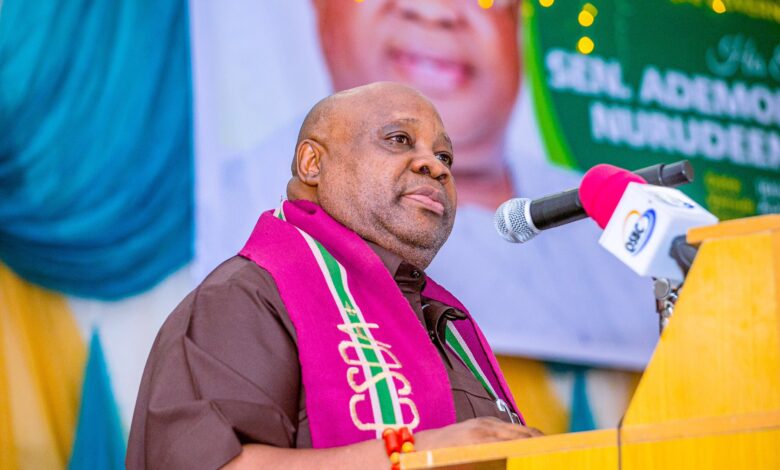 By Deborah Oladejo, Osogbo
All is now set for an Education Summit organised by Osun State government to formulate reliable policies that will help reposition the State's education sector for better results.
This was disclosed at a Press Conference addressed by the state Commissioner for Education, Hon. Dipo Eluwole in conjunction with the committee members. The summit holds between the 22nd and 25th of August, 2023.
Addressing journalists at the Press Conference, Hon. Dipo Eluwole expressed dissatisfaction over the abysmally poor rating of Osun state in public examination performance index which put the state among the last three in Nigeria in recent times.
Eluwole said the Adeleke led administration has decided to find a lasting solution to the many rots in the education sector of Osun state.
The commissioner expressed optimism that after the Education Summit , necessary measures must have been put in place to redress all the hydra headed anomalies with a view to improving the quality of education throughout the state.
Eluwole further said that the summit will attempt to take a thorough look at the issues of out of school children syndrome, tackle the cases of insecurity in schools as well as ensuring that qualified teachers are recruited into the teaching service.
According to the state Commissioner for Education "The reason for the summit is obvious, budgetary allocation to education projects and programmes was ridiculously inadequate and when it was improved, misplaced priorities robbed the state of the desired sectorial reform.
"We all know that an average employee hardly works without monitoring and supervision. Where then are the School Inspectors (Olubewo) of the olden days?". He stated.
Also in his remarks, the Chairman of the Education Summit planning Committee, Prof Oyesoji Aremu said the summit which holds in Osogbo has been designed to have all stakeholders in the sector come up with solutions to make the sector work better.
Also speaking, the Permanent Secretary, Ministry of Education, Mr Murtala Jimoh noted that memoranda have been received from members of the public which will be looked into during the summit which will hold for three days.
Jimoh, appreciated the Governor for the approval of the Education Summit which he described as a rare opportunity to address the turbulent issues and challenges affecting education at all levels in Osun state.