Osun to sanction revenue consultant over demand for payment into private bank account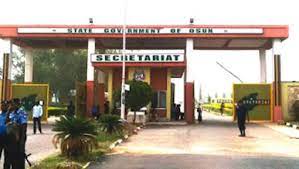 The Coordinating Director of the Ministry of Environment and Sanitation, Mr Olawuni Oladele Timothy has directed immediate sanction against a revenue consultant who breached directive and standard practice by requesting revenue payment into a private account.
Olawumi said each revenue officer are directed to use the code generated through Revenue Officer of Board of internal Revenue.
"He is acting against the directive of the Ministry. He will be stopped with immediate effect and sanctioned for the action", the CD, Environment and Sanitation noted.
"He affirmed that it is not the position of government for revenue consultants to request payment revenue into private accounts", adding that "all revenue are to be paid into government account as a standing policy and regulation."