Our administration remains resolute in payment of salaries backlogs-Adeleke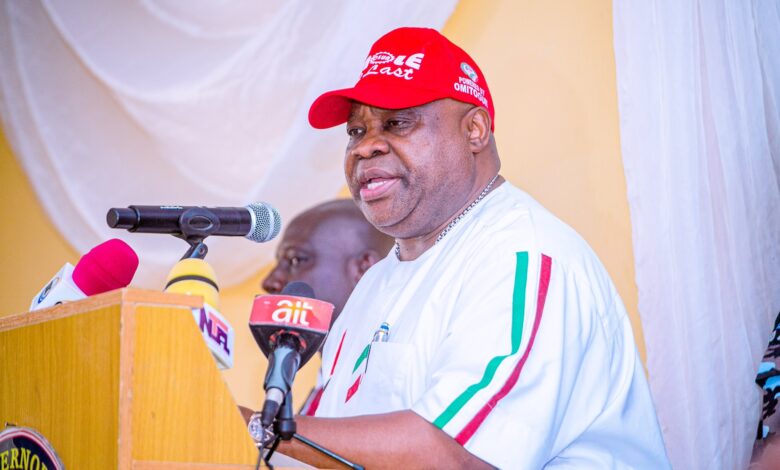 By Deborah Oladejo, Osogbo
Osun State Governor, Ademola Adeleke has assured the state work force that his administration remains resolute in the payment of all the backlogs of half salaries and contributory pension owed by the previous administrations.
Speaking at the 2023 May Day Celebration, held at the Osogbo City Stadium, Adeleke said implementation is ongoing to complete the payment process.
He said his administration will not waiver in restoring the integrity and professionalism of the civil service.
The governor further said: "We are also addressing other issues. I am happy that our administration has cash backed the promotion of officers effected by the last administration. Other welfare issues are also on the table for further action at the appropriate time.
"On the issue of appointment of permanent secretaries, it is unfortunate that we inherited a major desecration and aberration of the public service called coordinating directors.
"The Head of Service shall do the needful on the matter at the appropriate time under my directive to give the public service the best among you as permanent secretaries.
"Our administration is focussing on worker's welfare because that is the right thing to do. There is a strong link between the formal and informal workforce in Osun State."
Earlier, the chairman, Trade Union Congress, (TUC), Adekola Adebowale urged the governor to appoint permanent secretaries to fill vacancies in the state civil service.
Adebowale also urged the government to urgently declare a state of emergency in the pension sector, saying that pensioners in the state are suffering after serving their state.