Outgoing British high commissioner praises improvement in Nigeria's democracy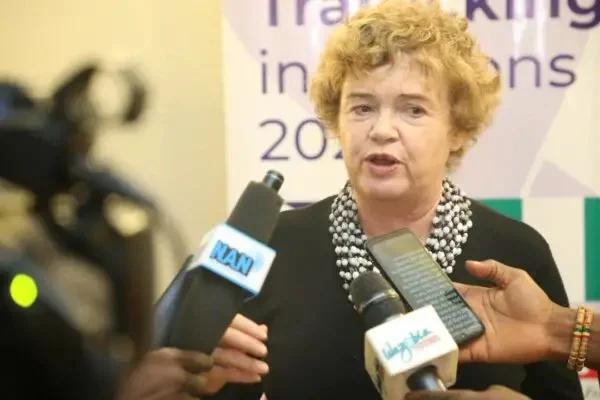 Outgoing British High Commissioner to Nigeria, Catriona Laing, says the country's democracy has had a tremendous improvement since 1999.
Speaking to journalists after a farewell visit to Senate President, Ahmed Lawan on Tuesday, Laing said despite the hitches experienced, Nigerians should be proud of the conduct of the 2023 general elections.
"Nigeria's politics is just so fascinating. I was here for the last election and I will finish with this election. I am indeed impressed with Nigeria's democratic journey," Laing said.
"Yes, there have been some setbacks but overall, I see this as positive and Nigerians should be proud. Nigeria's politics is fascinating just to watch it. What I really want to get across is that Nigeria is the biggest democracy in Africa. The world watches your progress to democracy.
"Though there were some disappointments in the last election, overall, every Nigerian should be proud because since 1999, Nigeria has been on the right track as far as participatory democracy is concerned."
Laing urged Nigerians to remain resilient and confident in the forthcoming election, maintaining that their voices would be heard through their votes.
"The election here is very different and fascinating as you are moving to three party system or maybe even four. I think Nigerians as well should realise that their votes count," she added.