Equities market appreciates by N81bn over investors' buy-interest in MTN Nigeria, 15 others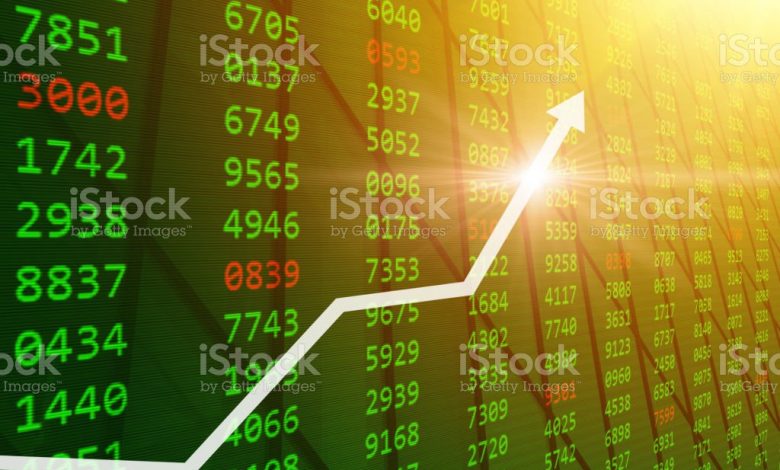 The domestic equities market on Monday extended gains from last week as the market capitalisation closed N81billion stronger on buying interests in MTN Nigeria Communications (MTNN) Plc and 15 others.
The All Share Index (ASI) rose by 154.65 absolute points, representing a gain of 0.29 per cent to close at 53,157.83 points. Accordingly, investors gained N81billion in value as market capitalisation went up to N29.609 trillion.
As measured by market breadth, market sentiment was mixed, as an equal number of stocks (16) gained and lost.
Sovereign Trust Insurance recorded the highest price gain of 10 per cent to close at 33 kobo per share. Linkage Assurance followed with a gain of 8.89 per cent to close at 49kobo, while International Energy Insurance rose by 8.08 per cent to close at N1.07 per share.
Industrial & Medical Gases Nigeria went up by 4.55 per cent to close at N8.05, while Courteville Business Solutions appreciated by 4.08 per cent to close at 51 kobo per share.
On the other hand, McNichols Plc led the losers' chart by 8.96 per cent to close at 61 kobo, while Prestige Assurance followed with a decline of 8.70 per cent to close at 42 kobo per share.
FTN Cocoa processors lost 6.06 per cent to close at 31 kobo, while SUNU Assurance and Japaul Gold & Ventures shed 5.88 per cent each to close at 32 kobo each respectively, per share.
The total volume traded declined by 28.5 per cent to 191.636 million units, valued at N4.799 billion, and exchanged in 4,359 deals.
Transactions in the shares of Guaranty Trust Holding Company (GTCO) topped the activity chart with 50.585 million shares valued at N1.271 billion. Zenith Bank followed with 18.017 million shares worth N452.440 million, while Chams Holding Company traded 16.628 million shares valued at N4.451 million.
United Bank for Africa (UBA) traded 14.935 million shares valued at N125.390 million, while Transnational Corporation of Nigeria (Transcorp) transacted 14.171 million shares worth N18.790 million.