Oyebanji to build more markets to stop roadside trading in Ekiti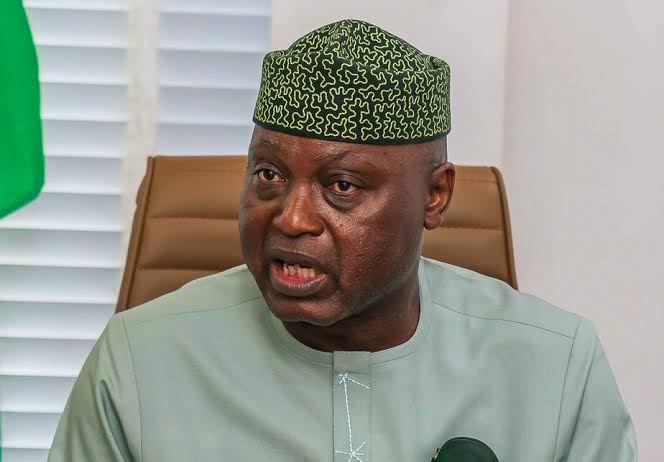 Governor Biodun Oyebanji has said that his administration plans to build more markets in strategic locations to stop street trading in Ekiti State.
Oyebanji, who stated this while inspecting road rehabilitation and other projects in parts of Ado-Ekiti, on Sunday, said his government would provide more facilities for commercial activities.
While inspecting the Agric-Olope road under rehabilitation and a channelisation project, the governor addressed market leaders at the new Shasha market.
He said that his administration plans to build more markets to accommodate the teeming number of traders involved in street trading, with attendant discomfort to other road users.
"I am impressed with the spate of work on this market. I hope you will make use of the facilities, as our government is making plans to build more markets for you so that you will stop street trading.
"I want an assurance from you that you will make use of the new markets when built, because we do not want a situation where you will abandon the market and be hawking your goods on the roadside.
"This government is committed to your safety, welfare and growth of your businesses. When we provide facilities, you must make sure they are put into proper use," Governor Oyabanji said.
Responding, spokesperson for the market women, Comfort Olabiran, thanked the governor for the new market, assuring that the facility would be properly used.
Meanwhile, the governor has expressed satisfaction with the level and quality of work done by the contractors on the roads being rehabilitated across the state.
He explained that the road rehabilitation would soon be extended to all the 16 local government areas of the state.
The governor said that he had always been embarking on projects inspection to ensure conformity with standard, assuring that his administration would continue to serve the interests of the people of the state, irrespective of their political leanings.
The governor also used the occasion to interact with residents who trooped out to see him.
He restated that one of his administration's programmes, aimed at empowering artisans, market women and small scale businesses, would soon be unveiled to ensure prosperity of the people of the state.
Oyebanji also urged residents to vote for All Progressives Congress (APC) presidential candidate, Bola Tinubu, during the February 25 presidential election.
According to him, they will enjoy more dividends of democracy if Tinubu becomes the president of Nigeria.
(NAN)