PalmPay advocates improvement in security, safety of fintech apps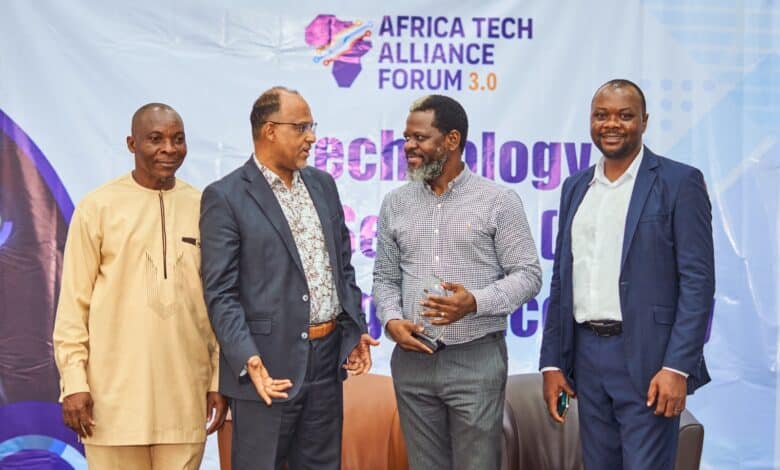 PalmPay has called for improvement in the security and safety of fintech apps as way to addressing the upsurge in fraud in Nigeria's financial services sector.
The financial institution gave this charge through its Head of IT and Payments, Temitope Oduwole, at the third Africa Tech Alliance Forum (AfriTECH) held in Lagos.
Oduwole emphasized the critical importance of prioritizing app security and safety in the fintech ecosystem.
Speaking on 'The Future of Money, Security/Safety, and Customer Experience,' Oduwole highlighted several features built into the PalmPay app to ensure its over 30 million users transact under a secure and trusted environment.
"For the four years that PalmPay has been in business, we've increased our users to over 30 million because of how user-friendly our app is; while also marrying security and safety with customer experience to create a balance.
"We've integrated several security and safety features on the PalmPay app to protect our users from fraud, such as binding their phone to the app, an auto-logout and biometrics features to confirm our users' identity," Oduwole said.
He added "Also, there is an inbuilt safety feature in the PalmPay app that uses Artificial Intelligence (AI) to understand users' transaction patterns to cater for incidents of fake accounts, fraud, cyberattacks, to ensure account protection."
"PalmPay employs a closed-loop risk management system that involves continuous monitoring, analysis, and response to security threats. It allows us to detect and prevent risks in real time, reducing the potential impact of security incidents.
"We also run a Wallet Safety Workshop to educate our users on how to safeguard their wallets and apply safety tips to limit incidents of financial fraud", said Oduwole.

A highlight of the event was the award of the 2023 Africa Tech Alliance Excellence (ATAEX) Awards for 'Fastest Growing Fintech of the Year' to PalmPay for the fintech company's "excellence and innovation in the use of IT in financial services.
Attendees at the event included industry regulators and stakeholders from the Nigerian Communications Commission (NCC); the Nigeria Computer Society (NCS); Association of Licensed Telecoms Operators of Nigeria (ALTON).
Others were the Association of Telecommunications Companies of Nigeria (ATCON); Information Technology Association of Nigeria (ITAN); InnovationBed Africa; and Institute of Software Practitioners of Nigeria (ISPON), amongst others.