PDP calls for international travel ban on President Buhari, family after leaving office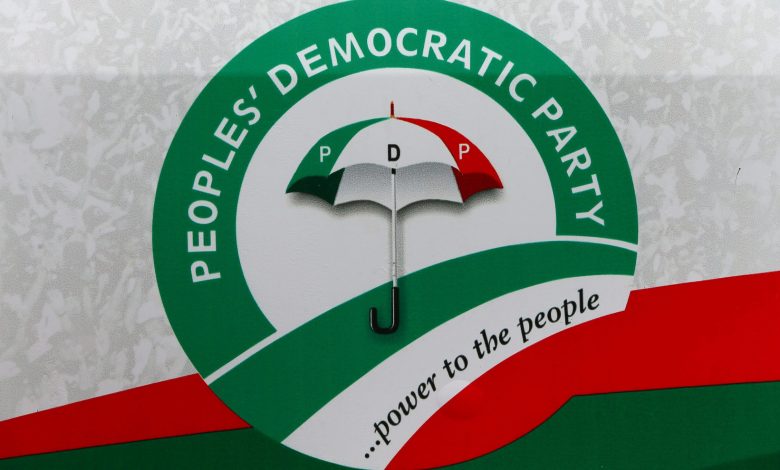 The Peoples Democratic Party (PDP) has called on the international community to impose a travel ban on President Muhammadu Buhari and his immediate family after he leaves office on May 29.
The request was made during a press conference held by PDP's spokesperson, Debo Ologunagba, on Friday in Abuja.
Ologunagba alleged that Buhari did not give Nigerians free and credible elections, and the opposition party is challenging the results of the presidential election held on February 25, 2023, in court.
The PDP claimed that the election was marred by a "brazen violation" of the electoral act 2022 and is the "worst in Nigeria's history."
"The general despondency, resentment, and anger across our country; the damning reports by election observers and the pervading international contempt against Nigeria since the declaration of the APC candidate as President-elect are ominous.
"Having undermined democracy in Nigeria, the PDP calls on the international community to accordingly impose sanctions including visa ban and travel restrictions on President Buhari and his family immediately after he vacates office on May 29, 2023," Ologunagba said.
The PDP spokesperson also criticized Buhari's recent comment on the presidential election's outcome, calling it "reprehensible" and "subjudice" since the matter is before the court.
Buhari had said, "A combination of overconfidence, complacency, and bad tactical moves made them lose, plain and clear. This has created more problems in their camp."
Ologunagba responded saying; "It is, to say the least, reprehensible for Mr. President to posture and gloat over the trampling of the will of Nigerians, blame the opposition for being overconfident."
He also accused Buhari of seeking to bully, blackmail, and influence the judiciary and the outcome of the petition pending before the presidential election petition tribunal.
"President Buhari needs to be advised to be circumspect and allow the judicial process to proceed without further undue interference and bullying by him," Ologunagba said.