PDP members defect to SDP in Rivers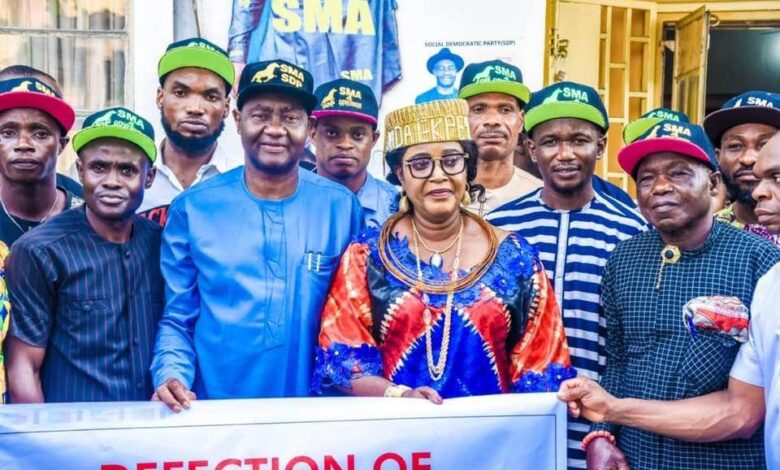 The leadership and members of Sim Peoples United Network in Eleme Local Government Area of Rivers State have defected from the Peoples Democratic Party (PDP) to the Social Democratic Party (SDP) in the state.
The defection took place on Monday at the Conference Hall of Freedom House, Senator Abe's political facility in GRA, Port Harcourt.
Secretary-General of the group, Hon Pastor Joel Oluka, immediate past Councillor of ward 3, Ogale, Eleme, stated that the PDP vehicle in Rivers State has knocked engine and has become a rickety den of confusion.
He stated that every sincere Rivers man and woman knows that Senator Magnus Abe is the best governorship candidate in Rivers State and the time has come for people to abandon the confusion-ridden vehicle of the PDP and jump on the horse to the courageous ride to Government House, Port Harcourt.
He further promised that together with his followers, they were ready to put in the hard work required to make SDP triumph in their domain.
Responding, Senator Abe welcomed the defectors and urged them work to enthrone the SDP government to deliver a knowledge-based government for the socio-economic development of Rivers State.