PHOTO NEWS: Gambari hands over to Gbajabiamila as President's COS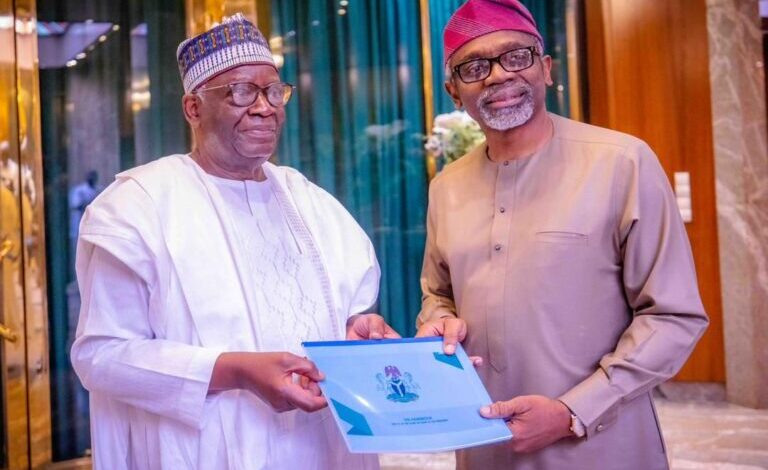 Ibrahim Gambari, chief of staff to former President Muhammadu Buhari has handed over to the Speaker of the House of Representatives Femi Gbajabiamila, who has been appointed by President Bola Tinubu as his Chief of Staff.
Gambari handed over to Gbajabiamila in the presence of President Tinubu as the Presidential Villa on Monday.
Tinubu announced Gbajabiamila's appointment as chief of staff in his first set of appointments on Monday.
The House of Representatives Speaker however said he would resume office on June 14 when his tenure as speaker must have elapsed.