PHOTO NEWS: Governor Akeredolu on his way back to Nigeria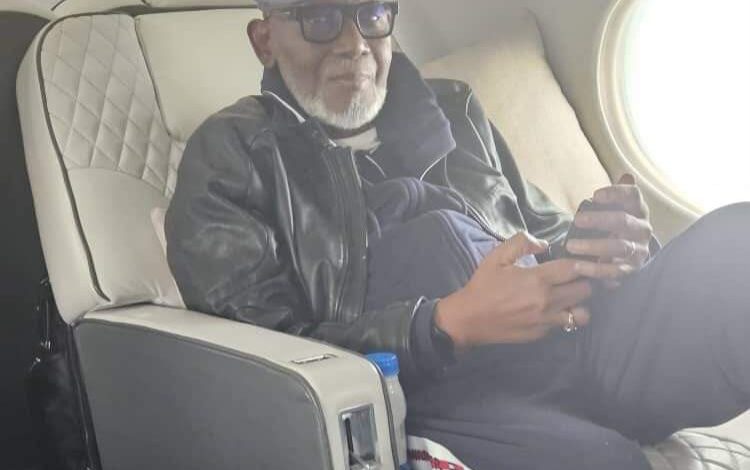 Ondo State Governor Rotimi Akeredolu is on his way back to Nigeria after receiving treatment for am undisclosed ailment in Germany.
Akeredolu left for Germany in June after transmiting the state powers to his Deputy Lucky Aiyedatiwa, who became acting governor.
In a post on post on her social media on Wednesday, his wife, Betty Anyanwu-Akeredolu shared a picture of Governor Akeredolu in an aircraft with the caption, "Homebound".