PHOTO NEWS: Nigeria's longest serving monarch, Oba Adelusi, celebrates 90th birthday in Ekiti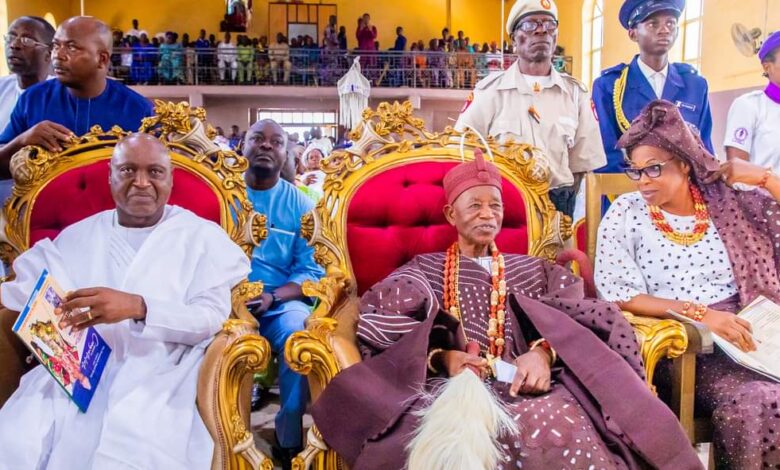 Governor Abiodun Oyebanji joined family, friends and other well wishesrs to celebrate the 90th birthday and 64th coronation anniversary of Oba James Adelusi Aladesuru II, the Onigede of Igede Ekiti on Saturday.
Oba Adelusi holds the record as the longest-serving Oba in Nigeria.
In his anniversary message, Governor Oyebanji wrote:
"The respected monarch exemplifies strong leadership and a deep commitment to the well-being of his community, our dear state and country. His enduring legacy of service, honour and integrity continue to inspire many, especially the younger generation.
"Long Live Kabiyesi, and may your reign continue to bring prosperity to the people of Igede Ekiti State and to Ekiti State at large."