PHOTO NEWS: Sanwo-Olu joins panel at Africaribbean Trade and Investment forum 2023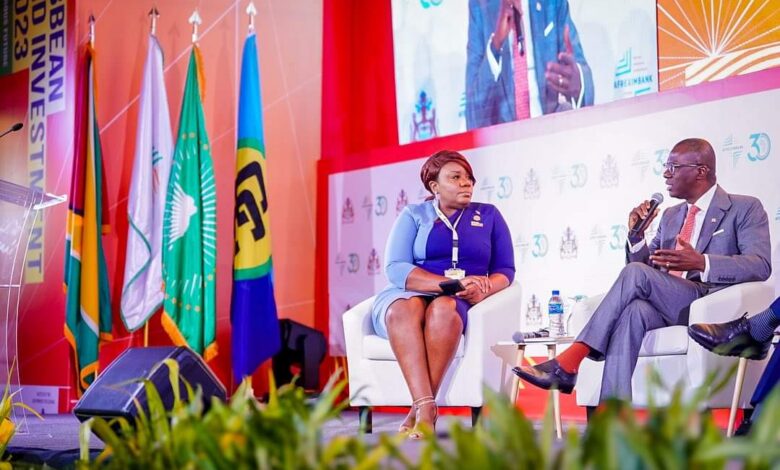 Day 2 of the Africaribbean Trade and Investment forum 2023, Georgetown, Guyana witnessed a high level discussion on increasing food security, agricultural productivity and expanding agribusiness opportunities.
Governor Babajide Sanwo-Olu, along with other panelists led the discussion, which focused on how agriculture productivity can be improved on, take advantage of the circular economy, generate employment for the youth population and tap into export opportunities and increase rural incomes.
The business conversation also dwelled on appropriate strategies that could be employed to develop the sector and what agro industry value chains provide opportunities for cross-regional collaboration.
The Keynote speaker was Dr. Richard Blair, Advisor, Ministry of Agriculture, Government of Guyana.
Other members of the panel include Dr. Patrick Antoine, CEO and Technical Director, Caribbean Private Sector Organisation Hon. Floyd Green, Minister of Agriculture, Fisheries and Mining of Jamaica Mr. Moataz El-Mokadem, Vice Chairman, Evergreen Egypt United Mr. Fayaz Shah, Manager, Science Technology and Innovation & Head of the Trinidad & Tobago Unit for Caribbean Agricultural Research and Development Institute (CARDI) Mr. Escipion Joaquin Oliveira Gomez, Director, Division of Enterprise Competitiveness.