PHOTO NEWS: Trekk Scooters launches alternative transport for LASU students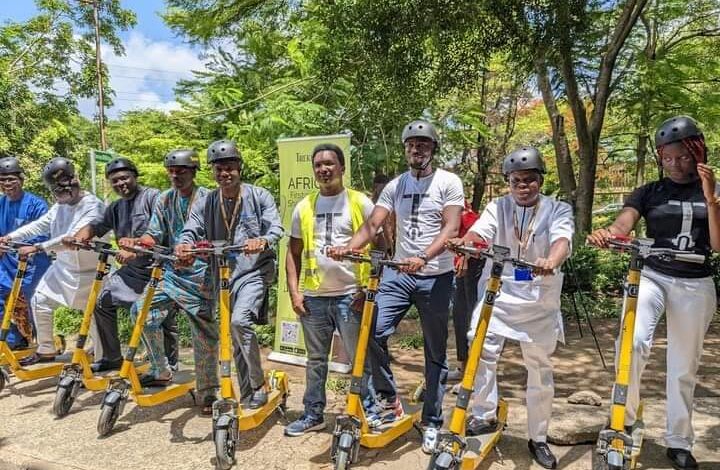 Students of the Lagos State University (LASU) can now explore an alternative model of transportation on the University Main Campus, Ojo, Lagos as the TREKK Scooters on Friday commenced operation.
TREKK Scooters, dubbed Africa's first Scooter Sharing Platform offers an eco-friendly alternative to the shuttle service on the campus and allows students to unlock the scooters parked at the University Main Gate, Ojo, Lagos, pay a designated amount using the TREKK App and ride the vehicle anywhere on the campus.
While introducing the innovation, the Director, LASU Ventures Limited, Prof. Tosin Adu, said the innovation was berthed as a product of the partnership between LASU Ventures Limited and the TREKK Scooters company.