PHOTOS: Fire incident at National Assembly destroys Storeroom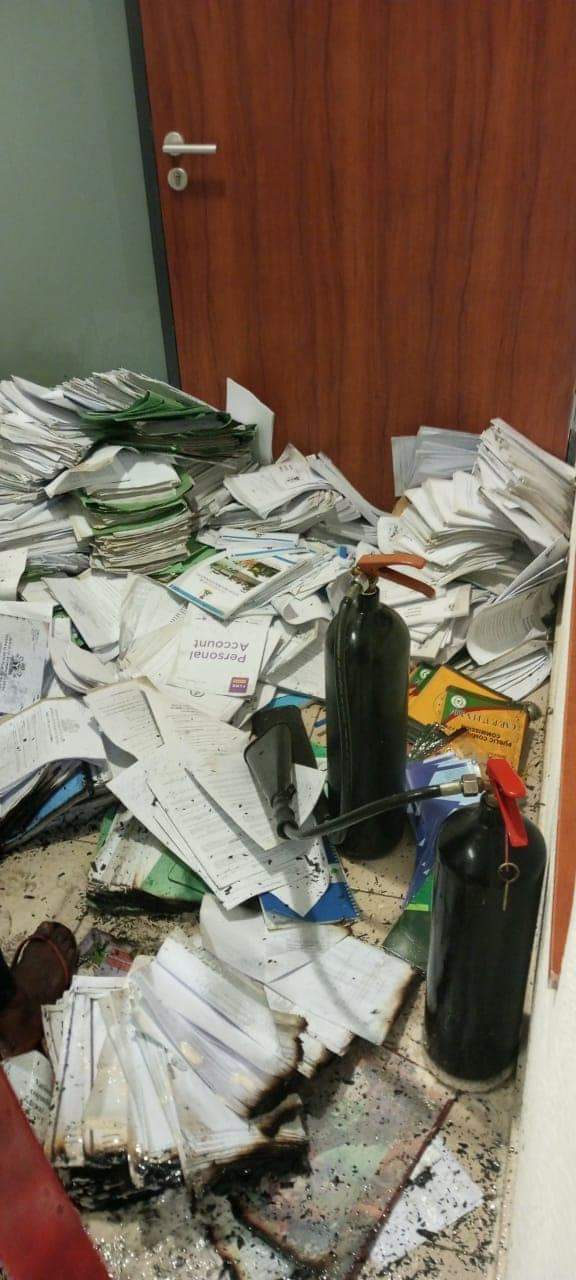 The Storeroom at the National Assembly, Abuja, where important documents and other valuables are kept has been gutted by fire. Eyewitnesses account noted that the NASS Fire Service and security agents responded on time to put out the fire and stopped further damage to the complex.
Chairs and many documents were lost to the fire.