PMB at 80, By Wale Bakare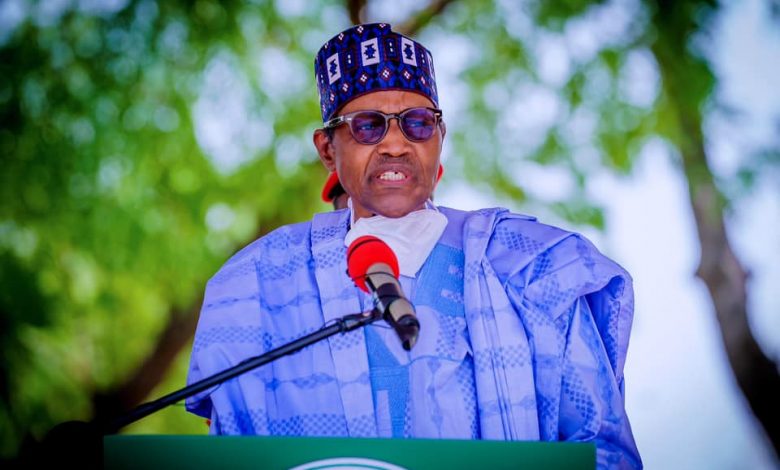 I came into this world with nothing; I will leave with nothing.so why should I steal – Muhammadu Buhari
As the Chadian troops led by their Commander, Idriss Deby saw the skyline of Ndjamena, the Capital of their country come into view over the Sahelian landscape, they heaved a collective sigh of relief. They slowed down very briefly to catch their breath and rue the misadventure that had seen them cross into Nigerian territory. They had seized 19 Islands in present day Bornu State in the process and hoisted Chadian flags on Nigerian soil. It had been as easy and straightforward as the intelligence had predicted and Deby was already contemplating a further downward push if the invasion remained unchallenged. He had however not factored in the taciturn, no nonsense General Officer Commanding the 3rd Armoured Division of the Nigerian Army based in Jos, General Muhammadu Buhari! Quickly recognising the danger in allowing the invading troops make further advances while the politicians in Lagos (seat of the Federal Government at the time) vacillated on an appropriate course of action, he mobilized his troops and went after the invading Chadians. He swiftly dislodged them and chased them back across the border, to the consternation of the politicians, who were still undecided on what to do. General Buhari only pulled back the Nigerian troops after chasing the invaders 50 miles into Chad.
The above captures the essence of the patriot who turns 80 today. Born on the 17th December 1942 to the family of Mallam Hardo Adamu in Daura, Katsina State, Muhammadu, who was named after the Persian Scholar, Muhammad al-Bukhari lost his father at a very young age and was raised by his mother, Zulihat. He attended Primary and Secondary schools in Daura before enrolling in what was then known as the Nigerian Military Training College in Kaduna. The NMTC would be renamed the Nigerian Defence Academy in 1964 when it became an Officer-training institution. Buhari had however left in 1962 for his Officer Cadet training in Aldershot, England, which he completed in 1963. What followed was a career in military service to his fatherland which saw him serving meritoriously in several postings, through the period of the Nigerian Civil War and until his premature retirement in 1985 after being overthrown in a Military coup by his erstwhile colleagues and fellow putschists.
While Muhammadu Buhari is a mere man and so is imperfect, what cannot be controverted is his love for, and absolute commitment to his country. His overriding motivation is and has always been patriotism. From his initial decision to join the Army, his military career and even intervention in governance as a soldier, to his transformation to arguably the most liberal and democratic civilian President Nigeria has ever had, his overriding impetus has always been love for country. This is borne out by the fact that despite occupying positions that presented him with several opportunities for self-enrichment after the fashion of most Nigerians who find themselves in the same position, even his most ardent critics concede that he has always conducted his affairs with transparency and probity, maintaining the highest level of integrity in every office he has occupied. Whether as a Military Governor of Old Bornu State which today covers what is essentially the entire North East Region, as the Commissioner for Petroleum and Natural Resources under the Obasanjo regime, as Military Head of State after the overthrow of the Shagari government, and as Chairman of the Petroleum Trust Fund under the Abacha administration. And this has continued through his two terms as a civilian democratically elected President. It is almost 'unNigerian'!
It is to Buhari's credit that of all Military Heads of State that have ruled Nigeria, he was the only one that never promoted himself while in office. While some promoted themselves by as much as 3 ranks from when they came into office, Buhari instead promoted his Deputy, Tunde Idiagbon, who was a Brigadier when they took power to the same rank as himself. An application for a housing loan which he made to the bank as Military HoS has been making the rounds for a few years. This was after serving as Governor and Minister of Petroleum and a sitting Head of State. The greatest testimony to the transparent honesty of the President is however to be found in the words of Tam David West, a man whom Buhari himself had wrongly sent to prison for accepting an expensive wristwatch as a gift while he was Minister of Petroleum: " Buhari is one of the cleanest men I have ever met in my life. If anybody wants me to dislike Buhari, such person should give me an example of his corruption. I will run away from him totally. But right now, there is no evidence. On the contrary, the more they attack him on this issue of corruption, the more they are making him Gold bier. I will give two examples. One, Babangida thought Buhari was making a lot of money on counter trading, so he set up two independent bodies to investigate counter trading. One of the bodies was headed by J.K. Randle, while the second was headed by Prof. Aboyade of blessed memory. None of them found anything against Buhari. None. I attested before the two bodies. Great Aboyade commission was digging into Buhari's counter trading, J.K. Randle, who's still alive, did the same thing. But both of them produced reports that showed that counter trading was so clean and was making so much money for Nigeria. Then two, soon after Obasanjo was sworn in, there was a social function for him in Lagos or so, then surprisingly, some people tried to praise Buhari, Obasanjo said: 'don't praise him, I have not probed him.' It was after that incident that Obasanjo set up Dr. Haroun's probe panel of the Petroleum Trust Fund (PTF)."
A devoted Moslem who opponents have tried, unsuccessfully tried to tag as a religious fundamentalist, often twisting his words to achieve their aim, his actions and deeds show a different person from the picture that they try to portray. A consummate family man to whom a whiff of scandal has never been attributed, Muhammadu Buhari is married to one wife, Aisha, whom he married after divorcing his first wife on his release from prison in 1988. Aisha of course has been one of the most independent-minded First Ladies in the history of Nigeria's democracy. A loving father and husband, he places a premium on education, regardless of gender. In an interview with a newspaper, he stated: "My greatest legacy to the children is to ensure they are properly educated……My focus has always been on training the children to be relevant wherever they find themselves. I told my children, particularly the girls, that they can only get married after getting a first degree."
Happy birthday Baba Buhari! Live long in good health and peace of mind.