Police Command cautions Osun government officials against unprofessional use of policemen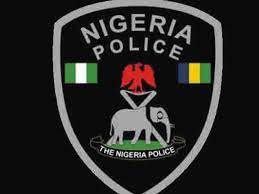 By Deborah Oladejo, Osogbo
The Osun State Police Command has cautioned government officials against the unprofessional use of police officers attached to them.
The command, in a statement by its Public Relations Officer, Yemisi Opalola on Monday explained that the duty of police officers attached to government officials are to protect lives and property and not serve as domestic staff.
The statement said: "The command is miffed with consternation the way and manner these personalities use police orderlies attached to them for domestic duties such as carrying hand bags, umbrellas, opening of gates etc, and wish to state emphatically that policemen attached to them are meant to protect their lives and property and not serve as domestic servants."
The Command warned police officers attached to officials to stop carrying out or serving purposes other than protecting their principals from security threats.
While describing such behaviour as highly unethical, unprofessional, the command said any erring police officer would face appropriate sanctions.
The statement urged the government officials to employ the services of domestic staff/personal assistants to carry out such services.