Police inaugurate 13-man special investigation team over MohBad's death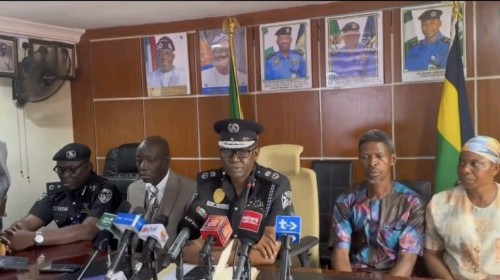 The Commissioner of Police in Lagos State, Idowu Olohunwa, has inaugurated a 13-man special investigation team to investigate the death of Afrobeats singer, Ilerioluwa Aloba, popularly known as Mohbad.
Speaking during the inauguration on Monday, CP Olohunwa said, "Do not forget, we have unique access with INTERPOL. Everybody linked to it (the death of Mohbad) will be identified and they will be brought to establish their level of involvement".
The special investigative team headed by an Assistant Commissioner of Police, is to unravel the circumstances surrounding the death of the victim, identify witnesses, culprits if any and any person that would be helpful to the investigative process.
Also, the team is expected to deploy processes and other technological tools to aid the investigation.
Mohbad died on Tuesday, September 12th at the age of 27.
He was laid to rest on Wednesday at Ikorodu.