Presidency accuses Ortom of failure in addressing Benue's security challenges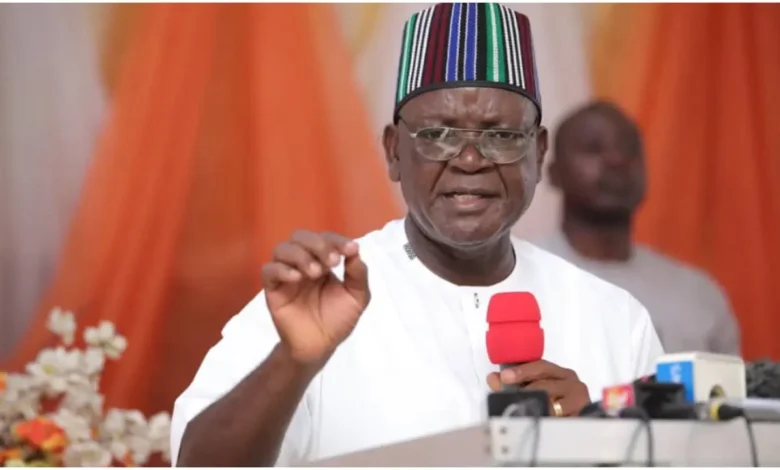 The Presidency has called out the Benue State Governor, Samuel Ortom, for failing to address the security challenges that have plagued the state during his tenure.
In a statement issued by the Senior Special Assistant to the President on Media and Publicity, Garba Shehu, the Presidency accused Ortom of politicising the security situation in the state while failing to take proactive measures to address it.
"The situation in Benue State is a result of the failure of the outgoing governor, Samuel Ortom, to take proactive measures to address the security challenges in the state. Instead, he chose to play politics with the lives and security of the people of Benue," Shehu said.
Shehu further stated that President Muhammadu Buhari had taken several measures to address the security situation in Benue State, including establishing Joint Security Operations, deploying special security forces, and providing humanitarian support to victims.
However, he claimed that Ortom had failed to engage with the detailed, holistic approach clearly spelt out by the Federal Government.
"The Federal Government has provided timely and actionable intelligence to Ortom, which were routinely ignored. He rejected police findings into investigations that didn't meet his egotistical worldview. He politicized every life lost on his watch," Shehu said.
The statement also commended the people of Benue State for electing a new governor, Reverend Father Hyacinth Iornem Alia from the All Progressives Congress (APC), and expressed confidence in his ability to address the security challenges in the state.
"We know that the new governor has his work cut out. In his own words, he is inheriting a State that is in the Intensive Care Unit. But we are confident that he will take a different approach from his predecessor and work with the Federal Government to restore peace and security to Benue State," Shehu added.
The Presidency's statement comes amid growing concerns over the security situation in Benue State, which has been plagued by clashes between farmers and herders, as well as other forms of criminality.