Proudly Arewa, By Tahir Ibrahim Tahir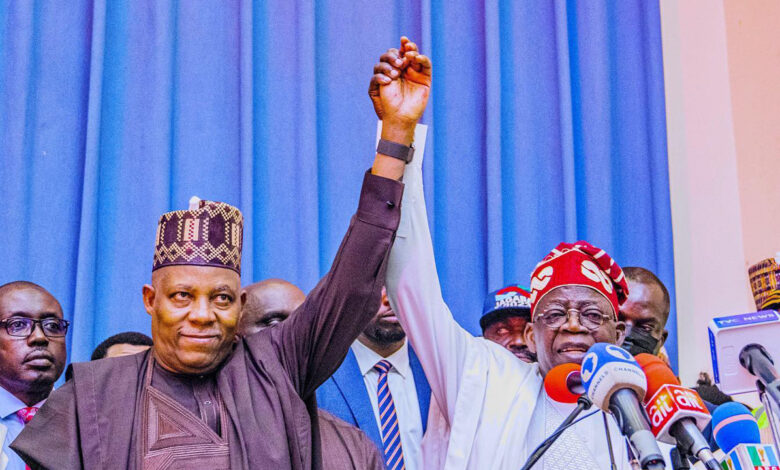 "We are Northern Nigerians. We are proud of our humble origins and remarkable history. We are the children of Sir. Ahmadu Bello Sardauna, Sir. Abubakar Tafawa Balewa, Sir. Kashim Ibrahim, Aminu Kano, J S Tarka, Shettima Ali Monguno, and Ibrahim Imam. We pray for the souls of Brig. Zakari Maimalari, Brig. Sam Ademulegun, Col. Yakubu Pam, Col. Kur Mohammed, Gen. Murtala Mohammed, and Brig. Tunde Idiagbon among others; and proud of the illustrious lives they lived and the ultimate sacrifices they made. We have learnt from the honorable examples of Gen. Yakubu Gowon, Gen. TY Danjuma, Gen. Muhammadu Buhari, Gen. Abdulsalami Abubakar, Gen. Aliyu Gusau and Gen. Ishaya Bamaiyi. We have learnt from the memories and examples of these illustrious leaders. We are a civilised and cultured people. Our word is our bond. We keep our promises. Agreements with us need not be in writing. Those that don't observe these are either not real Northerners or rootless prodigal sons whether they are youths or elders. The uncivilised or uncultured can abuse and insult us to no end. They can twist and misquote us till kingdom come. Silence is the best answer to them as we know what they are. Nigeria shall prevail – United, resilient, democratic & stronger." These fine words, now to be written on marble, were spoken by Gov. Nasir Elrufai on the 7th of February, 2020.
The most puzzling, suspenseful and intriguing Presidential elections Nigeria has ever had has come and gone, and Asiwaju Bola Ahmed Tinubu, ABAT, is the President elect God willing. Results show that ABAT had tremendous support from the North West, winning 40% of all the states in the zone. He also had 30% in each of the North Central states, and another 40% in each state of the North Eastern zone. The North came through for ABAT, true to their words, and true to the show of support and solidarity during the campaigns, rallies and townhall meetings held throughout the Northern States. Despite coming from the South, ABAT has had an unassailable outing in the North, beating the other two Northern candidates. ABAT's hopes were strongly built on the brazen conviction that the North will come through for him, and on the 25th of February, 2023, they did just that. Impressively, PMB's Sarkin Yara A polling unit came through with 523 votes for ABAT, with the 1st runner-up in that unit winning only 3 votes. PMB gleefully showed his 'SAK' ballot papers, as a show of confidence that he stuck to his words and stood by his party when it mattered most.
The heroes of what can be termed as the most transparent and credible electioneering process, right from the primary elections, are the Northern Governors, who stood firmly by the idea of a power shift to the South; for equity, justice and fairness. They believed that PMB, coming from the North, and having successfully served two terms of 4 years each; should be succeeded by a Nigerian of Southern extraction. This was the unanimous decision by the APC Governors, both in words and in deed. History will etch their names in gold, and they will be remembered as true patriots who worked for the good of the country, and for peace and justice to reign. Written or not, it is believed that the overwhelming support from the South West enjoyed by PMB in 2015 and 2019, courtesy of ABAT, must be appreciated and compensated. It would smirk of hypocrisy and betrayal for the North to enjoy 8 years of support from another region, and thereafter look inwards and want to support another Northerner for another 8 years; wouldn't it?
I, and millions of Northerners believe that one good turn deserves another. We believe that to progress as a nation, we must blur those lines of ethnic and religious differences between us. Every tribe in the country exudes some form of tribalism, but we must position our patriotism primely, to conquer our tribalism. It reeks of nothing but selfishness, to want to continously keep power in your region, while having nothing to campaign with other than tribe. Nigeria does not belong to anyone, any tribe or any region, neither does it belong to one religion. For peace to reign, there must be handshakes across divides and interests. Millions of Northerners stood by this and stood firmly by their words. We proudly supported a Southern candidate right from the primaries, through to the general elections. We were not consumed by hate and egotism. We were not blinded or deceived by the antics of a selfish few who do not care about Nigeria and the peaceful co-existence of its citizenry. We promised the South that as their brothers, we would show up for them. We boasted that our word is indeed our bond. We reminded the record books that when it comes to politics, an agreement with the North is one you can take to the bank, even in a cashless society, or a cash-swap hardship period. We remained unfazed because we are Arewa, the land of honor, valor and glory. The land where we vote without violence, insults and animosity. Henceforth, everywhere I go, I will be proud to be referred to as mola, or herdsman. Everywhere we go, we are proudly Arewa.