PSC approves appointments of 12 Commissioners of Police to state commands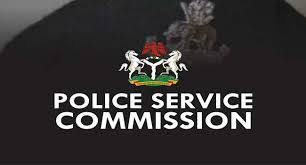 The Police Service Commission (PSC) has approved the appointment of 12 new Commissioners of Police to various state commands.
According to the PSC spokesperson, Ikechukwu Ani, the newly appointed CPs and their respective states of posting are: Mohammed Usaini Gumel – Kano State Command; Haruna Gabriel Garba – FCT Command, Abuja; Tajudeen A. Abass – Delta State Command; Oladimeji Yomi Olarewaju – Ogun State Command; Taiwo Jesubiyi – Ondo State Command; Julius A. Okoro – Benue State Command; Romokere Ibiani – Bayelsa State Command; Mohammed Bunu – Yobe State Command; Garba Musa Yusuf – Kaduna State Command; Garba Ahmed – Zamfara State Command; Hayatu Kaigama Ali – Sokoto State Command; and Aliyu Musa – Katsina State Command.
Chairman of the Commission and a retired Inspector General of Police, Dr. Solomon Arase, called on the newly appointed CPs to be committed to their national duty and exhibit innovativeness in their approach to tackling security challenges in their respective states.
Dr. Arase noted that the new postings come with a lot of responsibilities and challenges, especially during this national transition period. He urged the CPs to settle down quickly and get to work in addressing the security challenges in their respective states.
The PSC Chairman emphasized that the Commission would closely monitor the performance of the CPs in their various state commands and ensure they adhere to established rules and regulations.
Dr. Arase wished the newly appointed CPs success and assured them of the Commission's support at all times.