Pursue your case in court, stop attacking us, INEC tells PDP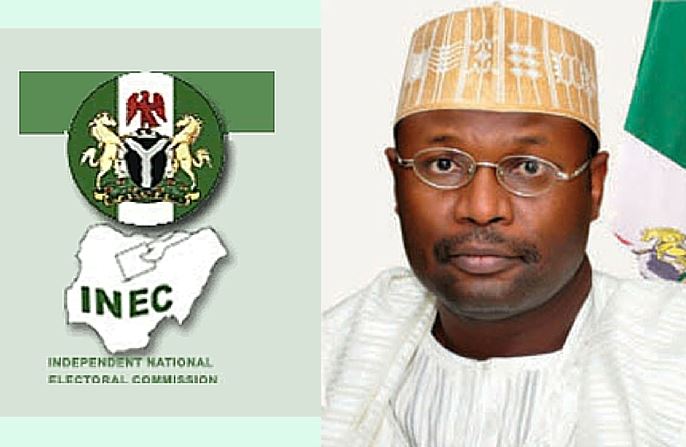 The Independent National Electoral Commission (INEC) has urged the Peoples Democratic Party (Pdp) to take any case it has against the conduct of the presidential and National Assembly elections to court rather than attacking the electoral body.
Chief Press Secretary to INEC Chairman, Rotimi Oyekanmi was responding to call by the PDP for the resignation of INEC Chairman, Mahmood Yakubu.
The PDP also asked the Department of State Services (DSS) and the Police to investigate Yakubu over electoral offences.
Oyekanmi said: "Interestingly, the PDP did not provide any convincing evidence to back up all the spurious allegations it listed as Yakubu's 'infractions'.
"To be sure, the PDP failed to provide any evidence to substantiate the allegations of Yakubu's brazen violation of the provisions of the Electoral Act 2022, INEC's Regulations and Guidelines, and criminal manipulation and alteration of election results".
"The PDP also did not give the evidence to prove its claims that Prof. Yakubu "sabotaged the uploading and transmission of results from polling units.
"To be sure, INEC does not rig elections. Rather, the Bimodal Voter Accreditation System (BVAS) has, since its introduction, among other innovations, ensured the integrity of the electoral process by ensuring that only properly registered voters are allowed to vote on election day."
Oyekanmi advised the PDP to toe the part of honour and pursue its case in court.
"It is common knowledge that the PDP has rejected the outcome of the presidential election and has vowed to challenge it in court.
"The path of honour for the party, therefore, is to pursue its case in court, armed with all the evidences at its disposal and wait for the court's decision.
"But going about canvassing the same issues the party intends to plead in court on the pages of newspapers and calling for the resignation of the INEC Chairman is like putting the cart before the horse.
"More importantly, the PDP is hereby reminded that making libelous allegations against the person of the INEC Chairman is actionable. The party should henceforth desist from the practice," Oyekanmi said.