Refineries won't work by December despite Tinubu's assurances – Obasanjo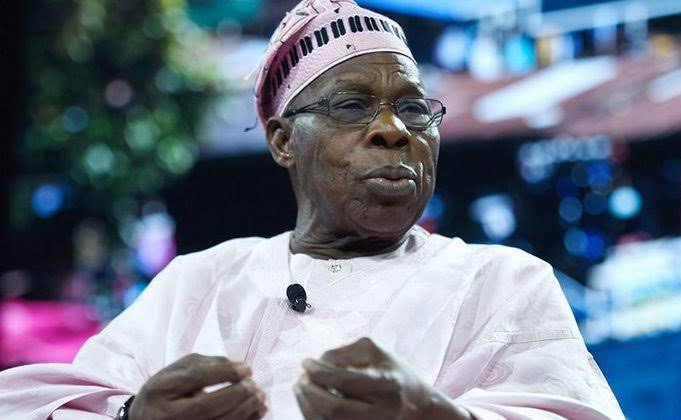 Former President Olusegun Obasanjo has insisted that despite the assurances of President Bola Tinubu, none of the nation's refineries will start working by December.
Tinubu had while meeting with leaders of the organised labour last month, promised that the Port Harcourt refinery will commence operation by December.
But in an interview with The Cable, Obasanjo said no refinery can work in Nigeria with the government getting involved in it.
He gave an example of his efforts to keep the refineries in the country running while he was president and the challenges he faced.
"They will not work as long as the government is keeping hold of them," Obasanjo said. "When I was president, I invited Shell to a meeting. I told them I wanted to hand over the refineries for them for help us run. They bluntly told me they would not. I was shocked. I repeated the request and they stood their ground. When the meeting was over, I asked their big man (MD) to wait behind for a little chat.
"Then I asked him why they were so hesitant on not taking over the refineries. He said did I want to hear the truth? I said yes. He listed four reasons. One, he said Shell makes its money from upstream and that is where its interest lies. Two, he said they only do downstream or retail as a matter of service. Three, he said our refineries would be bad business for them, that globally, companies are going for bigger refineries because of the economics of refineries. Four, he said there is too much corruption in refineries.
"I thanked him for his honesty. I knew we had a big problem in our hands. I had virtually given up hope on the refineries when God did a miracle. Aliko Dangote and Femi Otedola approached me and said they would be interested in buying two of the four refineries. They said they would buy 51 percent stake in Port Harcourt and Kaduna. I was over the moon. I said, finally, this burden would be taken off the neck of the government. They offered $761 million and paid in two instalments. Unfortunately, Umaru (President Yar'Adua) cancelled the sale and returned the refineries to NNPC.
"Today, we are still where we were. Someone told me Tinubu said refineries would work by December. I told the person the refineries would not work. This is based on the information I received from Shell when I was president."
The former president also dwelt on many other issues including the country's power challenge and military coups across Africa.
Obasanjo said coups and lack of development across the continent has shown that democracy can not work in Africa. He added that it was left for the continent to figure out what is best for it.
"I don't know. But we have seen that the liberal type of democracy as practised in the West will not work for us. We have to put our heads together.
"You have to put your heads together to fashion it out. You can give it any name. But we have seen that this is not working. Out of the six countries that have experienced coups, three of them are directly from elections. Burkina Faso, Guinea Conakry, and Gabon that we have just had are directly from elections. The other three are indirect, if you like."
Obasanjo also took a hit at the immediate past president, Muhammadu Buhari, accusing him of being reckless in spending and putting the country in a bad state economically.
He said, "Tinubu said the other day that it was unacceptable that he would spend 90% of his revenue to service debts. I wasn't spending 90% when I went worldwide to get debt relief. Do you think that anybody would give you debt relief today? Buhari was spending money recklessly. I know Buhari didn't understand economics. I put that in my book. But that he could also be so reckless, I didn't know. Who would you go to today and ask for a favor? Tinubu says he has trimmed the number of people attending the United Nations General Assembly. Is that news? He will meet with Justin Trudeau, and he will meet with Emmanuel Macron. That will not solve any problem."