Group condemns attacks on commercial banks, IBEDC, LG secretariat in Sagamu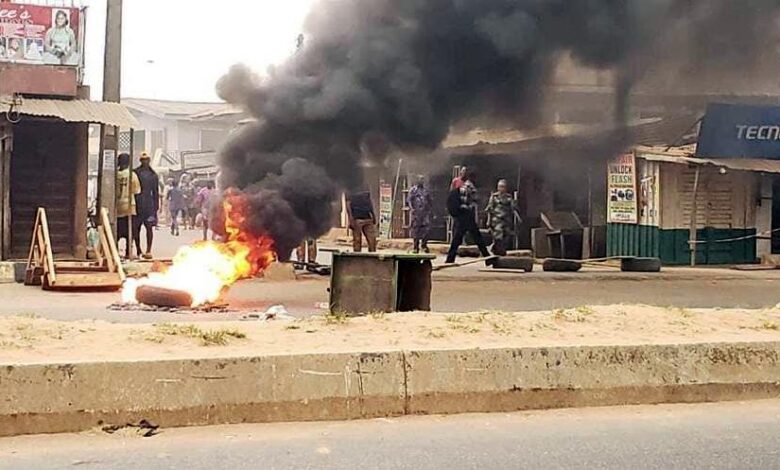 The management council of Remo Growth and Development Foundation, (RemoGDF) has condemned the social unrest that broke out as a result of the naira scarcity in Sagamu on Monday.
The protest led to attacks on some commercial banks, the office of Ibadan Electricity Distribution Company (IBEDC) and the Sagamu Local Government Secretariat.
The foundation in a statement signed by its Head, Media and Publicity, Abiola Ogundeko expressed total displeasure on the attacks and vandalization of commercial banks, IBEDC, the Local Government Secretariat buildings, and other valuable infrastructures in Sagamu.
The group described the action of the demonstrators as barbaric, uncalled for and alien to the typical Remo Indigene's, knowing fully well that, the naira scarcity is not limited to Sagamu, Remoland and Ogun State alone.
The foundation also sympathised with His Royal Majesty, Oba (Dr.) Babatunde Adewale Ajayi, (Torungbuwa II), the Akarigbo and Paramount Ruler of Remoland, the management of affected entities and the entire community for the colossal loss of their properties.
The group urged Remo youths, indigenes and non-indigenes to continue to be law abiding by maintaining peace and unity in and around Remoland, while charging the security agencies to apprehend the mastermind and unscrupulous elements in the society that orchestrated the deadly and barbaric act.