Rescuers recover body from Banana Island collapsed building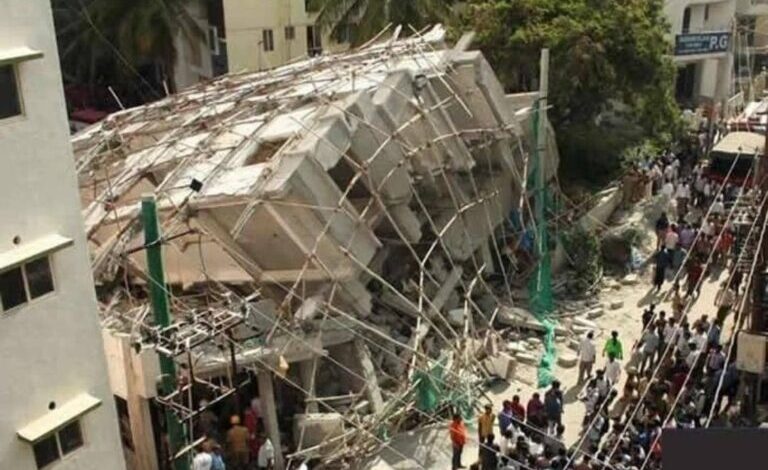 A body was on Friday recovered from the rubble of the collapsed 7-storey building at Banana Island, Ikoyi, Lagos.
Search and recovery efforts by the Lagos State Emergency Management Agency (LASEMA) unearthed the remains of the adult male hitherto unaccounted for by site supervisors.
The excavation of the site, using the architectural designs, continues on Friday.
The site has been divided into quadrants for a painstaking search and rescue operation. Quadrants 2 and 3 have been levelled to ground zero, with the search operation completed. Quadrant 4 is ongoing.
Twenty-five people were rescued from the site when the building went down on Wednesday. Some of them have been discharged from the hospital, while others with serious injuries are still on admission.
Commissioner for Information and Strategy, Gbenga Omotoso explained that when a roll call was done by the site supervisors, everyone was accounted for. "Nobody could ascertain whether the victim, whose body was found this morning, was on the site as of the time the roll call was taken," he said.