Rishi Sunak's failure to wear seat belt to be investigated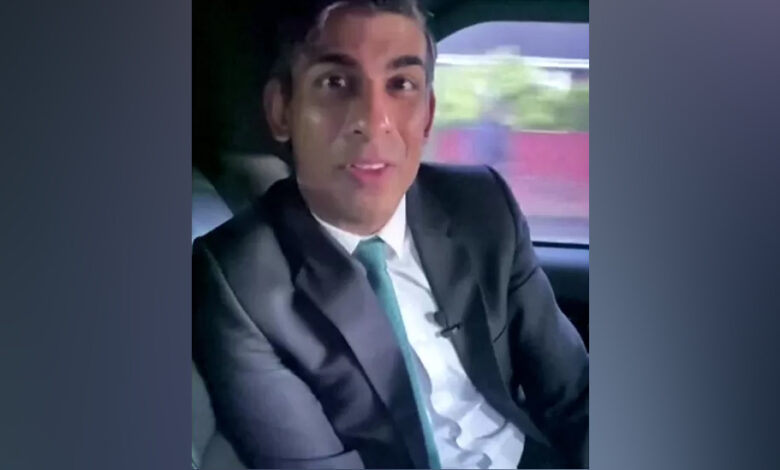 Lancashire Police are "looking into" Rishi Sunak after he was filmed not wearing a seat belt while a passenger in a moving car.
The prime minister has apologised for the incident, saying it was an "error of judgement" to take his seat belt off to film a social media clip.
Not wearing a seat belt carries a maximum £500 fine.
Mr Sunak "fully accepts this was a mistake and apologises", his spokesman told reporters.
The spokesman added the PM "believes everyone should wear a seat belt".
The BBC understands the prime minister was in Lancashire when the video was filmed, during a trip across the north of England.
The video – to promote the government's latest round of "levelling up" spending – was posted on Mr Sunak's Instagram account earlier.
In the clip , which lasts around a minute, Mr Sunak can be seen addressing the camera while the car travels along, with police motorbikes briefly appearing in the background.
Passengers caught failing to wear a seat belt when one is available, unless covered by a valid exemption, can be given an on-the-spot £100 fine. The fine can increase to £500 if the case goes to court.
Labour said Mr Sunak's video added to "endless painful viewing" after he was seen struggling to make a contactless payment with his card last year.
"Rishi Sunak doesn't know how to manage a seat belt, his debit card, a train service, the economy, this country," a spokeswoman said.
"This list is growing every day, and it's making for endless painful viewing."
The incident followed criticism of the prime minister for travelling in an RAF jet for a series of official visits on Thursday.
Mr Sunak made the 230-mile journey to Blackpool from London in the plane, before later flying 120 miles to Darlington.
Liberal Democrat deputy leader Daisy Cooper said: "It seems like the PM is getting too used to flying around in private jets that he's forgotten to wear a seat belt in a car."
Passengers aged 14 and over are responsible for ensuring they wear a seat belt in cars, vans and other goods vehicles if one is fitted. Drivers are responsible for passengers under 14.
Exemptions include having a doctor's certificate for a medical reason, or being in a vehicle used for a police, fire or other rescue service.
Those who are fined for not wearing a seat belt can not currently be given penalty points on their licence, except in Northern Ireland.
But in October, Transport Minister Katherine Fletcher said the government was considering introducing penalty points in England.
"In 2021, in 30% of all car occupant fatalities recorded, seat belts were not worn. This is unacceptably high," she told Labour MP Barry Sheerman.
Source: BBC