Sanwo-Olu charges Lagosians on PVC collection
The Lagos State Governor, Babajide Sanwo-Olu, has called on the leaders and members of the All Progressives Congress (APC) in the state to mobilise registered voters for the collection of their Permanent Voter Cards (PVCs) from the Independent National Electoral Commission (INEC).
Sanwo-Olu also urged them to begin house-to-house campaigns ahead of the 2023 general elections.
WesternPost reports that Sanwo-Olu is seeking re-election in 2023 on the platform of the All Progressives Congress (APC).
The governor, who spoke at the APC Lagos East Senatorial District mega rally held at Ikorodu Town Hall on Tuesday, commended party members for coming out en masse to show their support to all their candidates, urging them to do the same during the forthcoming elections.
"Our party members should start house-to-house campaigns and also collect their PVCs. The PVC is still available for collection. People should go out en masse and collect it," Sanwo-Olu said.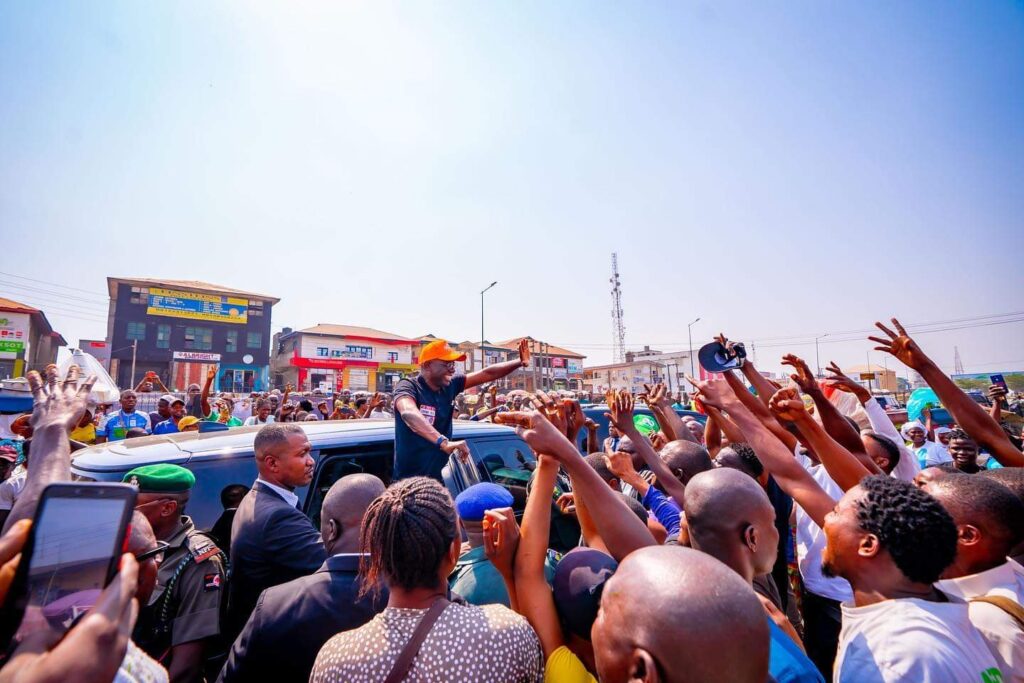 The governor highlighted some of the projects executed by his government, urging the members to campaign with his modest achievements in the last three and a half years in office.
He said his government had done substantial projects in the district, saying most of them were at the completion stage and would be inaugurated by President Muhammadu Buhari before the election.
"We have quite a number of capital intensive projects that are all in the East Senatorial District and will be commissioned by the president in January next year before election.
"The Imota Rice Mill, Lekki Deep Sea Port, all of these will be commissioned. I will also be coming back to this district at the same time to commission Oba Sekumade and Gberigbe roads," he said.
He urged the people to vote for the APC in the presidential and National Assembly elections as well as governorship andsState House of Assembly elections on February 25 and March 11, 2023 respectively.
Meanwhile, the Senator representing Lagos East in the Senate and senatorial candidate of the party, Tokunbo Abiru party members to vote for APC candidates in all the elections.
State Chairman of the party, Pastor Cornelius Ojelabi said the present government had done "a lot of good work in making the state an economic hub for Africa".
Ojelabi said that Sanwo-Olu had performed well in spite of the setbacks caused by the EndSARS saga and COVID-19 pandemic, in bringing dividends of democracy to the people.
"The APC government under Sanwo-Olu performed very well during his first term especially during the ENDSARS and the pandemic to elevate the living standard of Lagos residents.
"I therefore urge Lagos residents to vote for Sanwo-Olu and his deputy for a second term, for more dividends of democracy to the people of Lagos State," he said.
Present at the event wer; all the APC House of Assembly and House of Representatives candidates from Lagos East, all council chairmen from Lagos East, party executives and their supporters.