Sanwo-Olu votes at Lagos Island, commends voters for peaceful turnout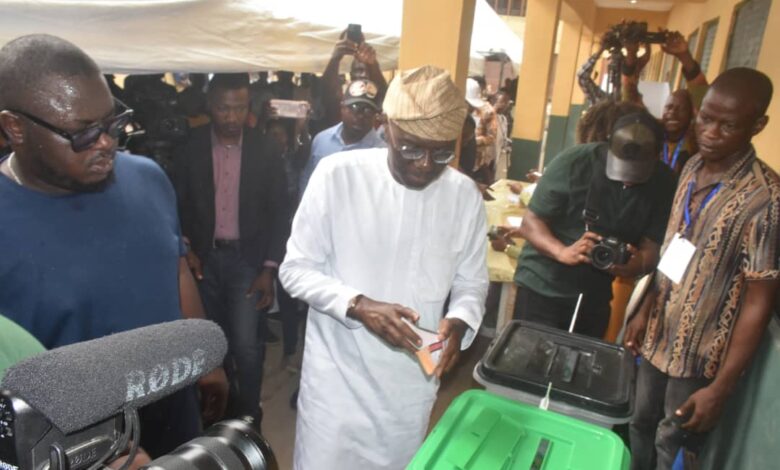 Governor Babajide Sanwo-Olu on Saturday commended voters for the peaceful turnout at the ongoing presidential and National Assembly elections.
He and his wife Dr Ibijoke Sanwo-Olu arrived at 10:16am to vote at Eiyekole polling unit inside St Stephens primary school Adele. Sanwo-Olu said so far the voting exercise was running smoothly.
He said :"I just cast my vote at Lagos Island, Eyejole .I went there, sat down and after I went for accreditation it went well and we were given ballot papers to cast our votes without any form of intimidation.
"I can confirm it is live and well here and a fairly good turnout. For the next few hours, I hope it remains this way and around the country, hoping the people would turn out well to vote."
The polling unit code 006 where Governor Sanwo-Olu voted started 9:35am with voters already on the queue to register to vote.