Senate passes N2.176tn 2023 supplementary budget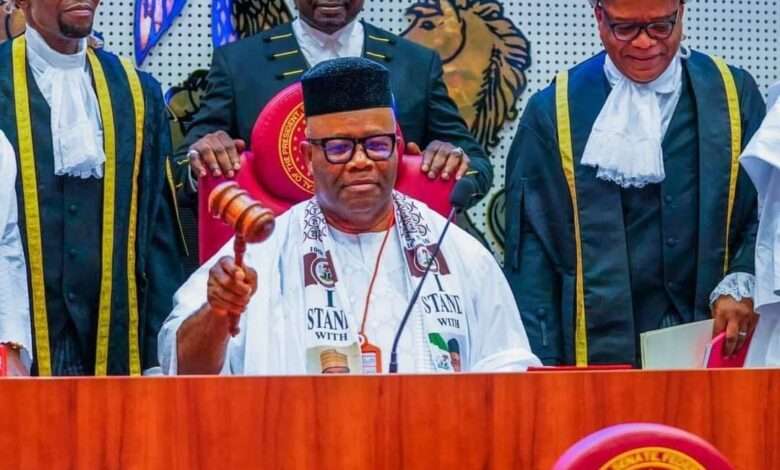 The National Assembly, on Thursday, passed the N2.17 trillion 2023 Appropriation Bill after the third reading.
The budget was adopted at the plenary session after Senator Adeola Olamilekan (Ogun West) presented the report of the Appropriations Committee.
The bill made it to the upper chamber and was adopted by the Senate on Tuesday following a successful reading in the House of Representatives.
In a letter read at both chambers, President Tinubu requested that the federal legislators approve his proposed supplementary budget of over N2trillion.
This is a 9.16 per cent increase from the N21.83 trillion 2023 Appropriation Bill that was signed into law on January 3, 2023, by former President Muhammadu Buhari, marking it Nigeria's highest budget ever.
Meanwhile, the president stressed in the letter the significance of putting additional palliative measures in place to support the most disadvantaged members of society, such as the increased Cash Transfer Programme and the salary award for public personnel.
A detail of the 2023 Supplementary budget indicated that, N1.010.802,015,985 was for Recurrent expenditure while N1.165,989,270,049 was for Capital expenditure."
At the House of Representatives, it was passed following the consideration and adoption of the report of the Committee on Appropriations as earlier laid by the chairman, Abubakar Bichi (Kano, APC).
Speaker Abbas Tajudeen who presided the session passed the supplementary budget clause by clause considerations and adoption of the report during the Committee on Supply.
The supplementary budget which was read for the first time on Tuesday was passed for second reading in both the Senate and the House of Representatives.
The budget has a capital component of N1.165 trillion and a recurrent component of N1.010 trillion.
Westernpost reported on Monday how Atiku Bagudu, the Minister of Budget and National Planning, revealed that the federal government would be spending N605 billion that would be used for the national defence and security budget.
Bagudu also revealed that N200 billion was specified for the provision of seed, agricultural input, supplies, and agricultural implements as well as infrastructure.
He continued by saying that N210 billion would be used to settle wage awards.
According to him, the FG has agreed to pay N210 billion to the Nigeria Labour Congress as part of their negotiations.
He added that the government agreed to pay N35,000 to each of the approximately 1.5 million federal employees in September, October, November, and December of 2023.