Senate sends independent candidacy, National Security Council bills to President Buhari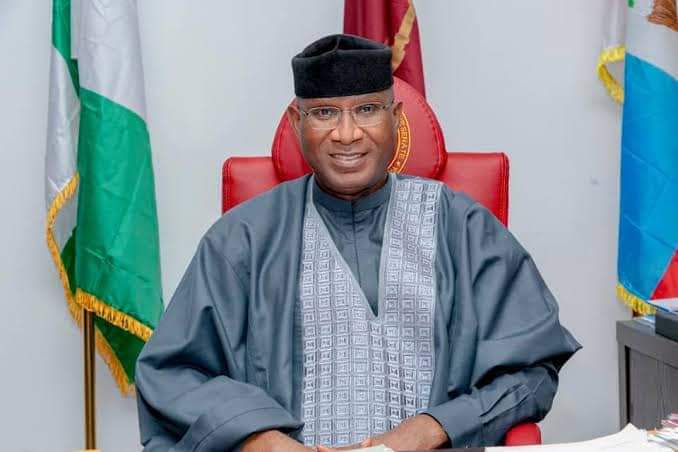 In a significant move toward constitutional reforms, the Senate has passed a directive to the Clerk of the National Assembly, urging the transmission of two crucial constitution alteration bills to President Muhammadu Buhari for his assent.
These bills aim to introduce fundamental changes to the country's electoral landscape, granting legal backing for independent candidacy in major elections and including the presiding officers of the National Assembly in the National Security Council.
The Senate's decision follows the presentation of an adhoc committee report on constitution amendment during the plenary.
Senator Ovie Omo-Agege, Chairman and Deputy President of the Senate, highlighted that Gombe State House of Assembly had already approved Constitution Alteration Bill Nos. 46 and 58, ensuring compliance with Section 9(2) of the Constitution.
The bills were part of a series of proposed legislation forwarded to the state Houses of Assembly for consideration last year, with an impressive 35 bills receiving approval from 24 out of the 36 states lawmakers.
President Buhari had previously received a total of 35 constitution alteration bills from the National Assembly. However, only 16 bills were signed into law, while 19 failed to secure the President's assent, signifying the contentious nature of constitutional reforms.
In a separate development, the National Assembly recently sent a bill addressing the retirement age for judicial officers to President Buhari for his assent after fulfilling the constitutional requirements.
Some state assemblies, including Jigawa, Kebbi, Kwara, Plateau, and Taraba, are yet to submit their resolutions on the constitution amendment bills, which may impact the overall implementation of the reforms.
With regards to the independent candidacy bill, the proposed legislation sets forth stringent requirements for aspiring candidates seeking public office.
Those aspiring to run for the presidential position must gather verified signatures from at least twenty percent of registered voters in every state of the federation. However, each registered voter is limited to endorsing only one independent candidate for the same office.
Independent gubernatorial candidates must secure verified signatures from a minimum of twenty percent of registered voters in each local government area within their respective state.
For National Assembly elections, prospective candidates must collect verified signatures from at least twenty percent of registered voters in each local government area within their senatorial district or federal constituency.
The bill empowers the Independent National Electoral Commission (INEC) to impose administrative fees on independent candidates for their respective elections, aiming to regulate the process.
It also includes a provision requiring INEC to waive fifty percent of the administrative fees for women candidates, demonstrating a commitment to fostering gender equality and promoting women's participation in politics.