Senate spokesperson, Basiru says haven't lost any battle, lauds constituents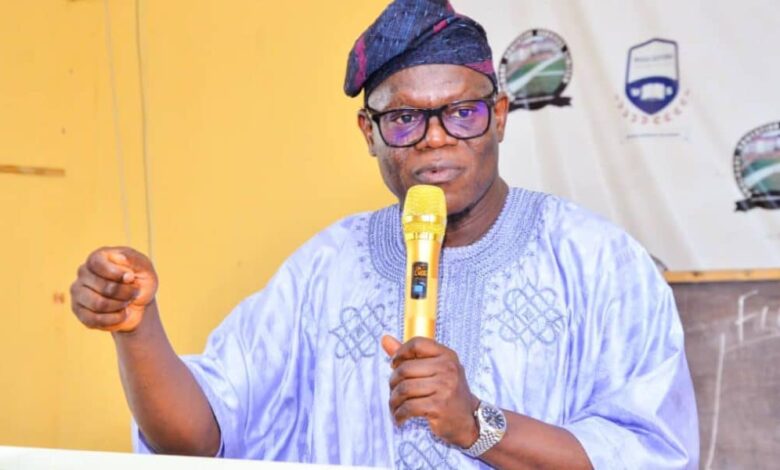 By Deborah Oladejo, Osogbo
The Senator representing Osun Central Senatorial District, Dr. Ajibola Basiru has expressed gratitude to the people, who he said, stood by him during and after Saturday's poll.
In a statement, Basiru, who is the Senate spokesperson, particularly appreciated the people of Osogbo for making him proud and giving him the "agreeable aura to hold his head high despite the atrocious campaign of calumny by some power grabbers who were out for personal aggrandizement and pecuniary gains."
Basiru lost his seat to Fadeyi Olubiyi, the candidate of the Peoples Democratic Party (PDP).
Olubiyi polled 134,229 votes to defeat Basiru, who garnered 117,609 votes.
The senator also extended appreciation to his supporters, loyalists, friends, associates, family members, relatives, and members of the APC as well as those who looked beyond party sentiments to cast their ballots for him throughout Osun Central.
"I have won a battle of wits and loyalty in Osogbo with the support of my people. They have shown that blood is thicker than water. I just came second in a contest and haven't lost any battle.
"I thank everybody, particularly those who believe Osogbo should not be swimming in the backwaters of development. I leaned on your strength and you did not let me down. The pivot you provided has propped me up higher and convinced me more than ever before to believe the maxim 'Eniyan laso mi'
"I also appreciate genuine Osogbo indigenes who rebuffed the grandstanding posture and shenanigans of a few who glory in self-conceit with the belief that they are the ones to call shots when the chips are down," he said.
He praised his campaign team, religious bodies, communities and leaders, market men and women, those who contributed financially and morally as well as compound heads who believe in and stood by him.
Basiru appealed to his supporters to remain calm, resolute and undaunted in the face of the evaporating challenges, assuring that better days lie ahead as he continues to serve his people.