Senator Oluremi Tinubu urges Nigerians to embrace diversity, unity in Eid-el-Fitr message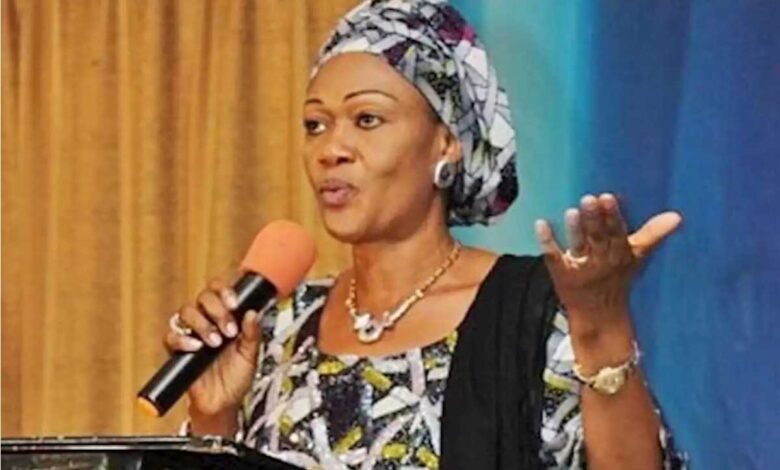 Wife of the President-elect and Senator representing Lagos West Senatorial District, Oluremi Tinubu, has felicitated with Muslim faithful in the district and across Nigeria on the occasion of Eid-el-Fitr.
In a statement issued by her office, Senator Tinubu highlighted the importance of diversity and unity, calling on Nigerians to embrace these values in their everyday lives.
She also praised the women who worked tirelessly during the holy month of Ramadan to cater to the needs of their families and communities.
"During the holy month of Ramadan, we have learnt the values of empathy, patience, and resilience. These are virtues that are much needed in our society today.
"As we eagerly await the Renewed Hope era, let us draw on these lessons and embrace these values as we move beyond this month," she said.
Senator Tinubu urged women to be strong and supportive of one another, and to continue working towards gender equity and the empowerment of women in all spheres of life.
She also addressed the youth, calling them the future of the country and emphasizing the need for their energy, creativity, and innovation to drive Nigeria forward.
The Senator acknowledged the challenges the country has faced in recent years and emphasized the importance of unity and solidarity in overcoming these challenges and building a brighter future for Nigeria's children.
She noted that Eid-el-Fitr, with its focus on harmony, mutual respect, and understanding, is a fitting occasion to affirm this commitment and celebrate the values that make Nigeria great.
"Let us all come together as one community, irrespective of our differences.
"Let us spread love, celebrate our diversity as we work together to build a more peaceful, prosperous, and inclusive society," she added.
She concluded by wishing everyone a joyous and blessed Eid-el-Fitr.