Senator Remi Tinubu and the colour of things to come, By Olabode Opeseitan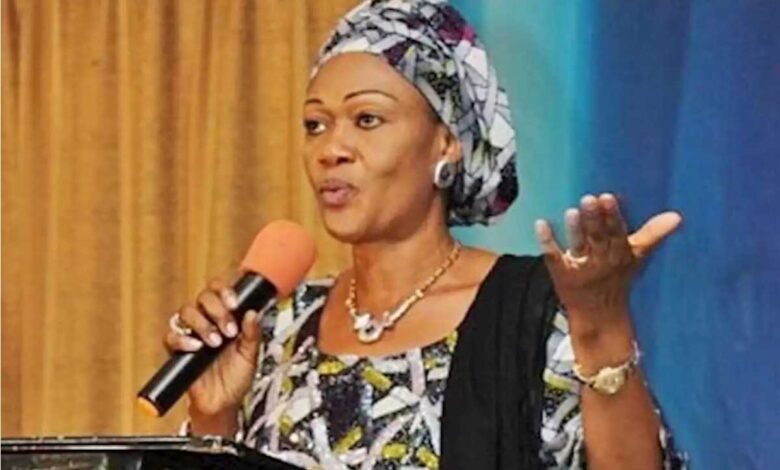 In Sen Oluremi Tinubu, Nigerian masses may find their best friend ever
She is a real toughie. She is the wife of the President-elect, Asiwaju Bola Ahmed Tinubu. She is Nigeria's First Lady-in-waiting. She has also sharpened her own political teeth as First Lady at Alausa, Ikeja, Lagos, and as a three-term Senator of the Federal Republic.
She has leveraged her husband's sphere of influence and her own cultivated relationships to make steady political strides. She is also a Pastor of THE REDEEMED CHRISTIAN CHURCH OF GOD.
Senator Oluremi Tinubu does not suffer fools gladly. She is an open book. What you see is what you get. She can be unequivocally blunt but as First Lady, some of the bluntness may be whittled down by the intricate web of diplomatese.
She drives her aides and staff hard to get her desired results. A slave driver? Perhaps not. She is focused, detail-oriented and hardly takes no for an answer. To her and folks who share her school of thought, impossibility is just a mirage where there is a relentless pursuit of excellence. She is hardly associated with ostentatiousness. She likes to keep it simple.
In her, Nigerians will find a First Lady who is both a humanitarian and an education rights advocate, particularly the girl-child. She will be Eleanor Roosevelt, who is globally acclaimed for her humanitarian efforts when she served as the @United States of America First Lady, and Michelle Obama, who, as America's First Lady, championed the cause of increasing education for girls under her 'Let Girls Learn' advocacy, rolled into one.
She has a charitable heart, always looking out for the poor and helping them to solve one problem or the other. You will rarely see her taking credits for her charity works but the numerous kids whose school fees she paid, the widows she helped to provide shelter, the vulnerable people whose house rents she helped to pay and other masses she has helped to pull through when they were pummelled by the vicissitudes of life, would all remember how she came through for them.
That is the kind of First Lady Oluremi Tinubu will be. She will make her mistakes; she is human, but she will work tirelessly for the greatest good of the greatest number of Nigerians. She will be a pillar of support for her husband.
She founded Patience Home, located within the premises of the New Era Youth Camp, along Kayetoro -Eleko road, Ibeju-Lekki, Lagos State, where she takes care of the welfare, well-being and general interest of widows and their children.
The New Era Camp was also specifically established to empower the youth.
As a Senator, she consistently organised town hall meetings with her constituents where she got feedbacks to enhance the quality of representation and implement empowerment initiatives.
As First Lady of Lagos State, she reactivated the Committee of Wives of Lagos State Officials (COWLSO). She also initiated the annual National Women's Conference of COWLSO which has become a major platform to galvanize women in Nigeria and across Africa.
COWLSO is also an avenue for wives of senior government officials in Lagos state to complement the efforts of their spouses in government to fast-track development. The committee performs numerous interventions in healthcare delivery, sexual and gender-based violence, welfare of senior citizens, welfare of orphans and children. COWLSO also advocates for the economic empowerment of those in the lowest rung of the socio-economic ladder.