SGF, Benue Gov, Alia, applaud Tinubu's Supreme Court victory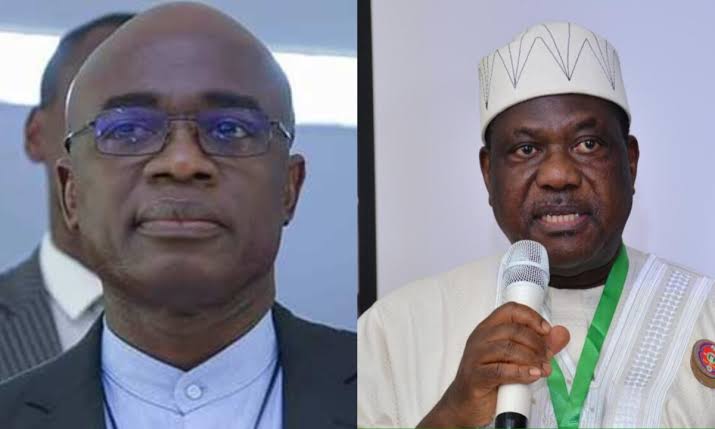 The Secretary General of the Federation (SGF), George Akume has felicitated with President Bola Tinubu over the Supreme Court ruling affirming his victory at the February 23 presidential election.
Akume while addressing State House reporters on Thursday shortly after the ruling, stated that ruling was a revalidation of the mandate which the Nigerian people gave President Tinubu.
He said, "It is a revalidation of the mandate which the Nigerian people gave him and our electoral process also involves the judicial process . The people spoke loud and clear ,some people were aggrieved ,wrong reasons they went to the court to the judiciary
"The highest court ,the supreme court, spoke loud and clear that that mandate was freely given. That is what we want in this country.
"We want stability, we don't want distraction, the President has taken off beautifully and he has the interest of the people at heart. So far the choices he's making are tough but at the end of the day ,they will make for a better tomorrow so we are very happy with what has happened today, Nigerians are celebrating."
In his remarks, Benue state Governor, Hyacinth Alia, stated that the Supreme Court verdict was thrilling.
He also informed the President that he has strong intentions for the country's governance.
As a result, the governor urged all Nigerians to join hands with the president, claiming that Tinubu possesses the capacity that the president has already begun to demonstrate.
"It is quite exciting because now we are going to move ahead i know that our President has great plans for the nation and particularly and in my state and I will not want us to miss out on that at all,
"his victory is not just a victory for the nation but those of us who are not on the same page for growth and development as it is intended, it is a larger victory for all of us.
"These are people who are meticulous with the books. Today is a blessing for Nigeria that our sitting President carries the day,
"Please let us all join hands with him to take our nation to higher heights because he is not just the potential he has already started exhibiting what will bring our further growth," he said.