Shettima urges lawmakers-elect to abide by APC's zoning arrangement for NASS leadership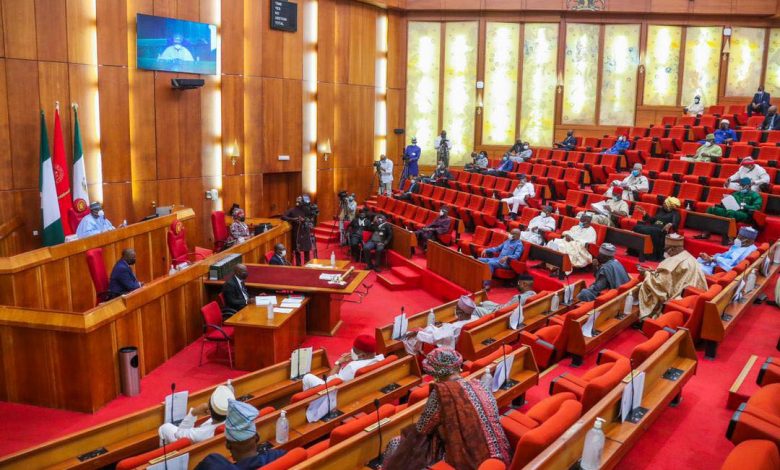 Kashim Shettima, the vice-president-elect, has called on lawmakers-elect to abide by the All Progressives Congress (APC)'s zoning arrangement for the leadership positions of the 10th National Assembly.
Shettima made the appeal during a meeting with some members-elect of the House of Representatives on Friday.
The APC has been embroiled in controversy since it nominated Godswill Akpabio, a former Minister of Niger Delta Affairs, and Abbas Tajudeen, a House of Representatives member from Kaduna, for the positions of Senate President and Speaker of the House of Representatives, respectively. The party also nominated Senator Barau Jibrin from Kano North as Deputy Senate President and Benjamin Kalu from Abia as Deputy Speaker.
However, the nominations have drawn criticism from lawmakers within and outside the party, with several attempts to reconcile the factions proving unsuccessful so far.
Speaking at the meeting with lawmakers-elect, Shettima emphasized the need for an inclusive leadership that reflects the country's diversity. He warned against a situation where all the top officials of the incoming administration are of the same faith, which he said could reinforce negative narratives about the Islamisation agenda of Nigeria.
Shettima stated that the stability of the nation should take priority over any other consideration in the selection of the National Assembly's leadership.
He said: "What we are trying to avoid is a situation whereby the number one citizen, number two citizen, the number three citizen, and the number four citizen are all of the same faith. That will lend credence, and validate the negative narrative of the Islamisation agenda of Nigeria."
Shettima revealed that his principal, Asiwaju Bola Ahmed Tinubu, is in favor of having the number three citizen from the South-South or South-East to promote inclusivity. He expressed satisfaction that Benjamin Kalu would emerge as Deputy Speaker, saying that the hope for the black man rested with the Nigerian people.
Shettima urged all stakeholders to prioritize nation-building and inclusivity over personal interests, noting that politics was about perception and optics.
He said: "We are talking about inclusivity, we are talking about togetherness because nation-building is a continuous work in progress and politics is about perception, it is about optics. All other considerations have to be relegated to the background because we are talking about the stability of the nation."