Soyinka's book 'The Man Died' for Film adaptation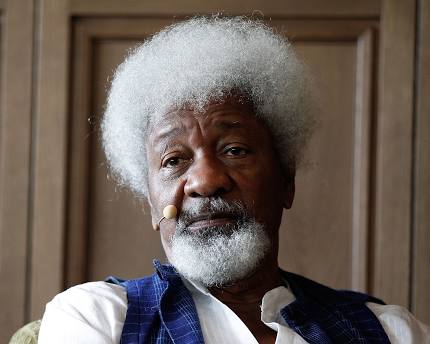 Wole Soyinka's work "The Man Died" is for for film adaptation. This comes after one of his most popular plays, 'Death and the King's Horseman' popularly known as Elesin Oba was recently adapted into film by Ebony Life Production.
The memoir published in 1972 after the Nigerian Civil war tells the story about Soyinka's time in jail under the military administration of General Yakubu Gowon.
A 1986 Nobel Prize for literature winner, Soyinka was imprisoned for 22-month during the Nigerian Civil War. The playwright narrated his prison experience in the book.
In a recent interview, renowned writer, Awam Amkpa stated that Professor Soyinka has given him approval to turn the book into a feature film.
Amkpa is the Dean of Arts and Humanities at the New York University (NYU) in Abu Dhabi and a professor of Drama, Social Analysis, and Cultural Studies.
The 63-year-old affirmed that renowned journalist and culture-activist Jahman Anikulapo, and the Nigerian filmmaker Femi Odugbemi are his collaborators on the project.
Professor Amkpa stated that the new project is currently in the pre-production/script workshop stage.
Speaking further on the film project, the Professor noted that he is tapping into his network of friends and organisations to raise the required funding for the film project adding the New York University, where he lectures, has approved about $400,000 as seed money for the project.
The Professor and film maker further said "the film will be a fictionalised account of nonfiction material."
He disclosed that he had discussions about the idea of the film adaptation of the book with Soyinka and other persons of interest across Nigeria to make sure the film comes out well.
Mr Amkpa said that they are looking through numerous era-specific biographies because a strong back story results in an "original" film.
Professor Soyinka was charged with aiding the Biafran separatists during the 1967–1970 Nigerian Civil War.
He was jailed for 24 months at that time, the majority of it in solitary confinement in a 4-foot by 8-foot cell.