Staff audit: Osun Assembly invites consultant over petitions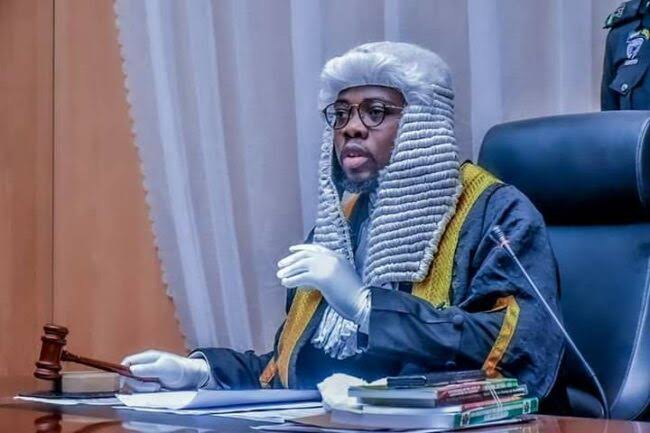 By Deborah Oladejo, Osogbo
The Osun State House of Assembly has invited the consultant handling the ongoing staff audit in the state, Sa'adat Bakrin-Ottun.
Speaker of the Assembly, Hon. Adewale Egbedun, who announced the decision on his X, (Twittter) handle @AOEgbedun, noted that the interactive session will hold on Tuesday August 22nd, 2023.
He stated that the invitation is at the instance of petitions submitted to the House against her.
Egbedun said: "The Assembly is expecting her to appear in person to respond to allegations levelled against her in the petitions.
"To this end, relevant stakeholders, Labour Unions and Association leaders in the ongoing Staff Audit with any information that can be helpful, are also invited."
It would be recalled that the staff verification exercise organised by Osun State Government for its employees was again disrupted on Friday, as staff of the Osun State University, (UNIOSUN), who were being verified, accused the consultant of molestation.
The staff members, however threatened not to continue with the verification.
It was the second disruption that the verification would experience at the Centre for Black Culture and Understanding, Osogbo, venue, of the exercise,when the exercise was also suspended on the day Judiciary staff were to be verified, following an allegation of verbal abuse against the consultant.
Speaking on behalf of the staff of the university, the Secretary, Academic Staff Union of the University, UNIOSUN chapter, Dr. Damilare Adekomi, accused the Consultant, of calling a professor a bastard.
Adekomi also said Bakrin-Ottun, while the exercise lasted verbally abused staff of the university, lowering their status.
But the exercise later continued after the intervention of the Vice Chancellor, Prof. Clement Adebooye.
Meanwhile, Ottun had denied the allegations, saying he did not call anybody 'a bastard' but claimed that she was a subject of abuse from the staff of the university instead.